Name : Dream Perfect Regime 
Other : DPR 
Status : In activity
Genres : Visual and Musical production in Hip-Hop, Rap, R&B and Pop
Collective's Social Network
Dream Perfect Regime, commonly known as DPR is a collective made of artists working on several audio-visual fields. As his name suggests it, the rapper DPR LIVE is a member of the crew as well, and, together they are trying to give a new dynamic to the Korean musical scene.
Members united by a common will to go beyond the boundaries of creation
To explain for what DPR stands, the best would probably to come back to the explanation DPR LIVE gave in an interview for Billboard in March 2018:
"We're perfecting our dreams, it's a regime; we're coming up to take over"
In this way, an interpretation could be that the crew is trying his very best to fulfill his dream, ceaselessly overtaking the limit of their imagination; like a mantra, their aim is pretty much to revolutionize the music world and why not the creation one as well.
However, to understand better the origins of that overflowing ambition, it's important to know how the crew has been created. 
Then, DPR consists of around eight people, with five figureheads specialized in fields ranging from marketing, directing to production. It's in 2015 that the crew took the shape we know today, but his roots are going way back.
One could say that DPR is first and foremost a friendship story. The story of DPR IAN (or Christian Yu, real name Yu Barom – visual director) and DPR LIVE. Both would have met in Seoul around 2013 even 2011 – or even sooner – and they would have immediately become friends. You can find some videos of IAN and LIVE from back at that time in YouTube. One of Christian Yu's passion being breakdancing, Hong DaBin was thus on some of his freestyles' videos.
Afterward, IAN met DPR REM (Scott Kim – creative director/executive producer) who joined the duo. And, little by little the four other members joined the trio. One of the latest to join the crew being DPR CREAM (real name Kim Kyung-Mo – musical producer).
As for Lee Sung-Joo aka Jimmy Cline aka DPR CLINE who is known for his very special dance moves and that you can see in some MVs like Please and Playlist, he is none other than Hong DaBin aka DPR LIVE's favorite cousin. 
Happened by accident, those meetings have led to the creation of one of the most creative crews of the Korean musical scene, if not global; so much the crew is innovating in both a musical and visual scale. Their history is all the more impressive as knowing they started out with nothing, nothing except belief.
"We all happened to meet by chance if you think about it. A bunch of kids, who grew up in all corners of the world; somehow met up in Seoul and eventually came together to do what we do now as DPR."
DPR LIVE for Billboard, January 2018
As DPR LIVE often explained it in interviews, back at their beginning the crew didn't have a lot of money. In order to have all the material and everything they needed; for around two years DPR REM and DPR IAN worked together as a visual production team fro other artists. They are behind MVs such as Wake Me Up by Taeyang from BIGBANG, HOLUP! by BOBBY from IKON or even the M/V BODY by MINO from WINNER and so on.
"For a good two years, DPR REM and DPR IAN busted their asses shooting materials for other artists in order to help fund any and all our projects during that time"
DPR LIVE for Billboard, January 2018
To sum up, before they could truly focus on their own projects, the crew's members took advantage of these few years working for others by learning more about the functioning of the Korean musical scene but it had first and foremost been a chance to improve their technique.
A lightening progression
In this way, it's in 2015 with the track TILL I DIE, first released on SoundCloud on July 27th, 2015, and then on August 22nd of the same year for the M/V that the crew members have finally been able to dedicate themselves to their own projects. It's worth noting that it's seemingly after the release of TILL I DIE that DPR CREAM, originally from the group LAYBACKSOUND, met the collective members and joined them a little while after. I'll only talk briefly about all the crew's productions since they're already detailed in DPR LIVE's article.
This M/V is followed by the now-classic EUNG FREESTYLE which gave the opportunity to the crew to get visibility but also to establish their reputation in the profession. Through the EUNG FREESTYLE, they wanted to show the world all the extent of the Korean rappers' skills.
As mentioned in LIVE's article, in 2015 the KHipHop wasn't as known worldwide as it is today, and DPR aren't for nothing in that evolution. This project is truly a masterstroke from the crew.
The recipe behind that now-classic of the Korean Urban Scene?
For those who don't know it yet, we could say that the EUNG FREESTYLE is kind of an adaptation of the mmm Freestyle by the crew Hott Headzz. The producer duo Groovy Room did some arrangement on the original instrumental and Sik-K, PUNCHNELLO, Owen Ovadoz, Flowsik, and DPR LIVE took care of the rap parts. As for the visual, DPR once again took care of it.
Speaking of the M/V, the rappers can be seen drinking in it, and let's say that, according to an interview with Owen, it wasn't just water!
But let's get back to the topic, after this the crew had unveiled three projects. The M/V GOD BLESS with the participation of PUNCHNELLO on June 1st, 2016, and the THIRST one on June 26th with, this time, LAYBACKSOUND or DPR CREAM's group at the instrumental. DPR LIVE also released the track Dream Perfect on June 22nd, 2016.
Three projects in total before unveiling the EP Coming To You Live on March 15th, 2017. This project had required more than a year of work as it was the occasion to mark the official debut of the rapper DPR LIVE. They put special care into it. And also, because in addition to DPR LIVE, seven other artists have worked on the project, and collaborations also induce a lot of work. Crush, Loco, Jay Park, Dean, Kim Hyo-Eun, G2, and Dumbfoundead are also present on Coming To You Live; big names in the Korean urban scene to make it short. 
For that matter, LIVE explained that if those collaborations have been possible it's because of the reputation IAN and REM earned by working for other artists but also thanks to the EUNG FREESTYLE (Ed: This time again, you'll find more information on the EP and its collaborations on DPR LIVE's article). Cheese N Wine, Laputa, Know Me, the Interlude and To Myself were produced by DPR CREAM.
In June the crew had the opportunity to produce an ad for NIKE, Just Dream It with, of course, LIVE starring on it.
However, 2017 hasn't ended here for the crew since DPR LIVE concluded the year with that time a solo project: Her, unveiled on December 7th. The EP consists of five tracks including three M/Vs: Jasmine, Text Me, and Martini Blue.
This relentless work is rewarded by an N°8 rank at the Billboard's World Album Chart; but more generally, those series of success also allowed the team to get his own production studio. It's especially meaningful as, like LIVE sometimes explains in interviews, at their debut DPR didn't have an official place to meet. In order to work, they used to meet in coffee shops or also karaoke rooms (Ed: For those who would not be familiar with Korean culture, Karaoke in South Korea are private rooms that you can book for a group, it's not a collective space like it can be in some European countries for instance; but it's also a place where you can meet casually, that's a pretty common thing to do).
And finally; the latest project of the crew, Playlist with its M/V released on June 12th, 2018, which kind of stands out from their previous projects. A project such as Playlist was indeed quite risk-taking. If you listen to the track you might notice that the track structure can in fact be divided into three different atmospheres. However, CREAM's strength was to give a global consistency to the track. They outdid themselves as well with the M/V, M/V in which you can see CLINE and CREAM by the way.
Moreover, LIVE had also been on several collaborations in which the crew has undoubtedly taken part to, in one way or another, like Loco's M/V Movie Shoot for instance; this time again you'll find everything related to it in DPR LIVE's article.
2018 also had its share of achievements with the 2018 CTYL TOUR or DPR LIVE and the collective's very first world tour in more than 20 cities all around the world (Ed: if you're interested in it I shared my own experience of Paris concert here).
The 2018 CTYL TOUR is a real achievement since organizing this kind of world tour takes times and even artists with a lot of resources and a more comfortable situation don't necessarily take that kind of risk and if so, not with as many dates. But also, because it was the occasion for the crew to finally put a face to their audience, for an evening to share with people who supported them.
It's exactly why the crew wanted to perform so many dates in the first place, no matter the physical involvement it could have required as DPR REM said.
"We really tried to include as many cities as we cold in this tour. It is a world tour and we wanted to hit as many cities as we could, even despite our physical health or whatever. We really wanted to make the time and effort to get to any place that really knows us or wants us."
DPR REM for Rolling Stone India, October 2018
However, they had been limited by some organization and logistics restrictions and thus couldn't go to Hispanic countries, South Africa, or even India. De facto, REM added in an interview that this World Tour wasn't the last one at all and that they were definitely going to do their best to organize tours with every time more dates and destinations.
This gratitude towards their audience is, indeed, a recurring topic in the crew's speeches and, it's with that in mind they developed the World Tour. More than a simple performance, DPR wanted to deliver an unforgettable show for their fans; an experience they'll remember, a friendly moment, almost like an evening with friends, a family reunion.
"I don't want our tour to just be your typical 'show' or 'performance.' I want fans to gear up for an actual party- a family reunion. Anybody that supports DPR knows up front that our culture goes hand in hand with family."
LIVE for Rolling Stone India, October 2018
A collective united by passion
Dream Perfect Regime achievements in such a short time are pretty incredible and it's hard not to be impressed by them, especially because despite this, the crew members seem to be very humble as well.
DPR's creative process is before anything else fuelled with passion. If all members have more or less specific functions among the crew, in fine, everyone is involved in all the production's steps. As LIVE explained in an interview dated from March 2017 for HIPHOPKR, the crew members are spending most of their time together, talking, exchanging ideas, concepts; giving new suggestions. Then, each element of their projects is the result of a combination of the identity/influence of each member.
The Members have forged links so strong that it would have increased their work efficiency; however, on the other hand, they are now finding it difficult to think about extending their team as they are used to exclusively work together. More than a collective, DPR is above all a group of friends animated by the same passion.
In this way, from dreams of success in coffee shops to a sold-out World Tour, things became almost unreal for the team which had to face that new popularity.
"Everything is just still so surreal for us. It's not like we've done this in a past life or we had experience in other entertainment companies. This is all 'Do It Yourself', like DIY"
DPR REM for Rolling Stone India, October 2018
Yet, despite everything the crew doesn't let himself hijacked to their first goal. If it's great to be successful, they want first and foremost to produce quality content.
"For us, this isn't really a 'business'. Yeah, we want to be successful and all that, but more so, we want to do anything and everything we can think of to the highest quality."
DPR LIVE for i-D.Vice, September 2018
As a consequence, regarding the future, the crew hopes to keep on going over the audience's expectations and more generally those of the music industry but they would also like to inspire a new artistic fervor.
"There aren't that many teams like us in Korea and for that reason, it'd be really dope if we could almost set a benchmark or an example for the next up-and-coming generation of creatives to think outside the box and really learn to DIY."
DPR LIVE for Billboard, January 2018
Presse
Billboard
https://www.billboard.com/articles/columns/pop/8094389/dpr-live-korea-rap-star-interview
https://www.billboard.com/articles/columns/k-town/8260874/dpr-live-action-crew-interview-sxsw
i-D.Vice
https://i-d.vice.com/en_us/article/7xjv5e/dpr-live-is-the-most-creative-rapper-in-south-korea
Korea Joongang Daily
http://koreajoongangdaily.joins.com/news/article/article.aspx?aid=3045156
HIPHOPKR
http://koreajoongangdaily.joins.com/news/article/article.aspx?aid=3045156
Rolling Stone India
About the member
Whatthepineapple
Instagram Live
Some other from Twitter @dprpics & tumblr https://k-hiphop-trash.tumblr.com/post/161316752863/dpr-facts-profile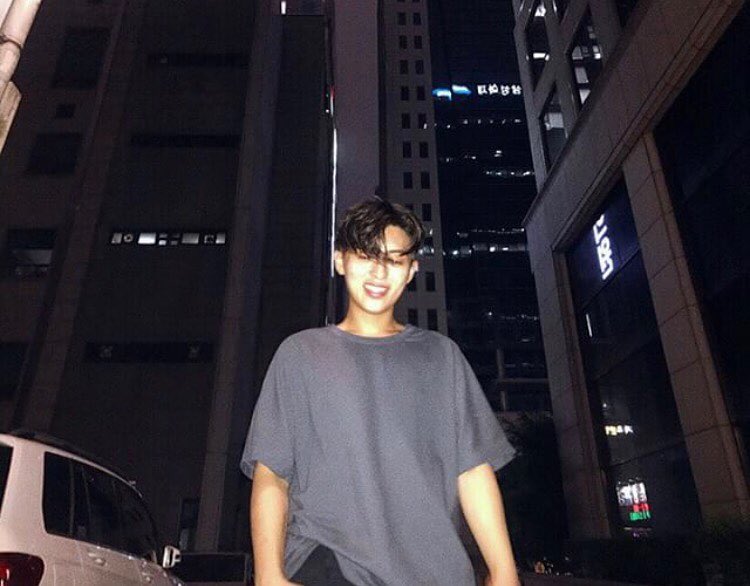 DPR LIVE
Rapper / Compositor
Hong DaBin, aka DPR LIVE, is a South-Korean rapper member of the collective Dream Perfect Regime. His career started in 2015 with the track TILL I DIE and has already all of a success story. The artist and more generally Dream Perfect Regime have even been recognized by veterant artists such as Dumbfoundead, Jessi and others. So yeah, in the space of 3 years DPR LIVE has established himself as one of the prominent artists of the Korean urban scene. If you want to know more about him there is a more detailed article!!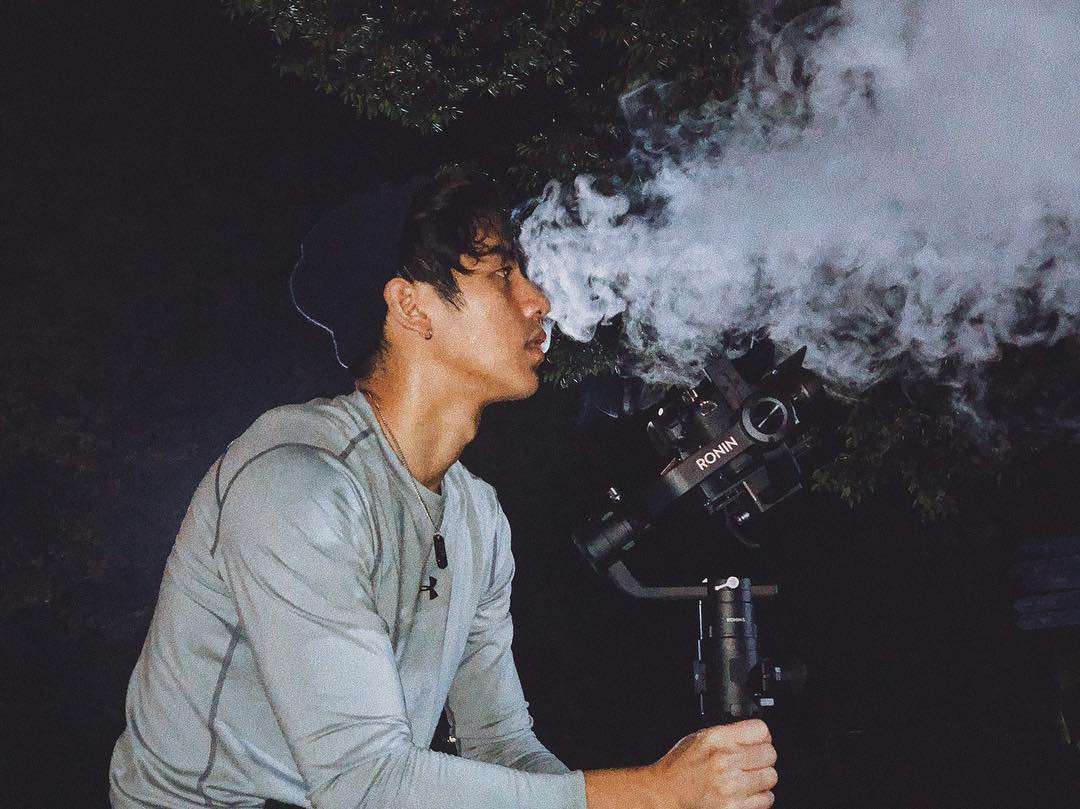 DPR IAN
Visual Director
DPR IAN, real name Yu Barom but also known as Christian Yu was born on September 6th, 1990, and grew up in Sydney, Australia. Some of you might already know him under the nickname Rome as he used to be a member of the boysband C-CLOWN in activity from July 2012 to October 2015. More generally, IAN is often described as a creative genius when it comes to visual production. And it's true the artist had the opportunity to show how talented he is thanks to LIVE M/Vs as he's the visual director of the crew but also through projects for other artists': BORDERS by Amber Liu, COULD YOU BE MINE by PHANTOM, HOLUP! by BOBBY, BODY by MINO, Movie Shoot by Loco, or even WAKE ME UP by Taeyang.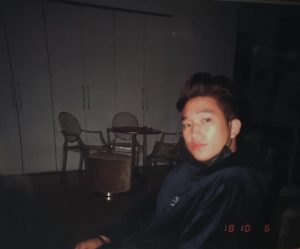 DPR REM
creative director / executive producer
DPR REM, real name Scott Kim was born on February 21st, 1992, and grew up in New York. It's around 2011/2012 that he went for the first time in South Korea and that he met for instance, the artist Amber Liu, also known to be a member of the girlsband f(x). Together they later created the show WhatthePineapple and it is during that timeframe REM made IAN's acquaintance and they are going to start DPR's journey. It's worth noting that Amber Liu would also have contributed to the crew creation, or at least she suggested it in a video dated from August 2015 on her channel WhatthePineapple. One thing is sure in any case, it's that the crew had produced her BORDERS M/V. Anyway, today REM is none other than the creative director / executive producer of the crew that is to say everything related to management and so on.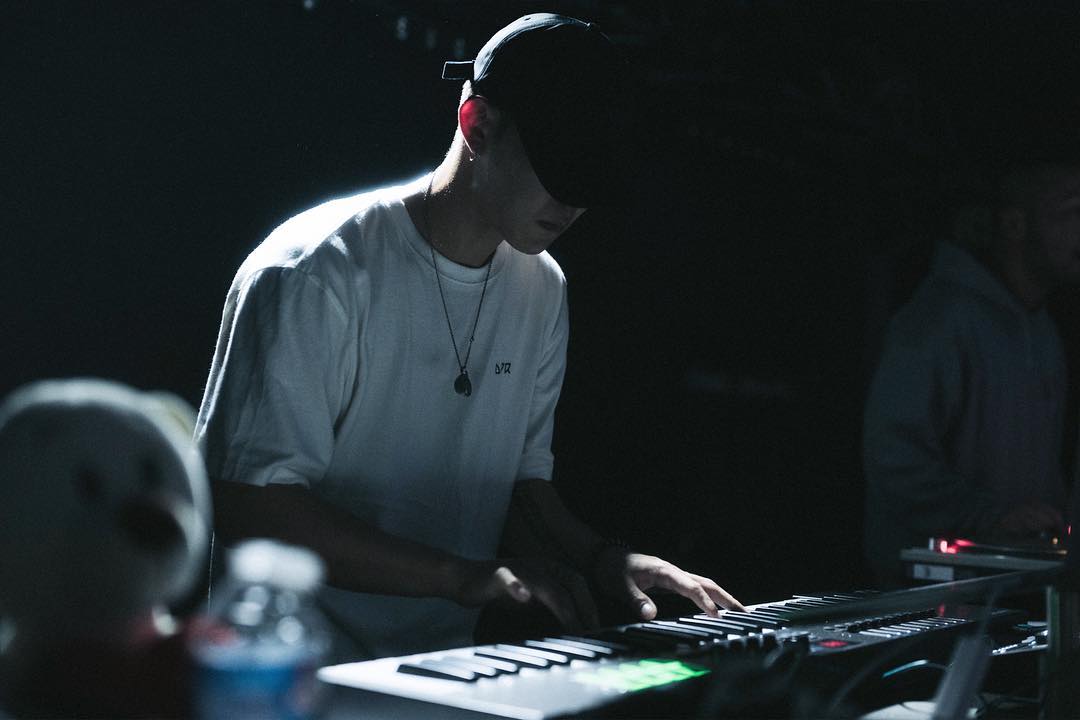 DPR CREAM
Musical Producer
DPR CREAM, real name Kim Kyung-Mo was born and raised in South Korea. It's with the group LAYBACKSOUND that CREAM would have debuted music in 2012 alongside Han-Gyeol and U-Turn who later left the group. CREAM was already in charge of the instrumentals, but he was also singing from time to time. He would have joined the crew around 2015 after the release of the track TILL I DIE. Among others, it's LAYBACKSOUND which made the beat of the LIVE's track THIRST. The crew would still be active, but CREAM is now DPR musical producer. CREAM is behind the Cheese N Wine, Laputa, Know Me, the Interlude, and To Myself productions from the Coming To You Live EP; but he as well produced for instance Martini Blue and Text Me from Her EP or even the single Playlist. CREAM is especially known for his skills as a pianist and his overflowing creativity.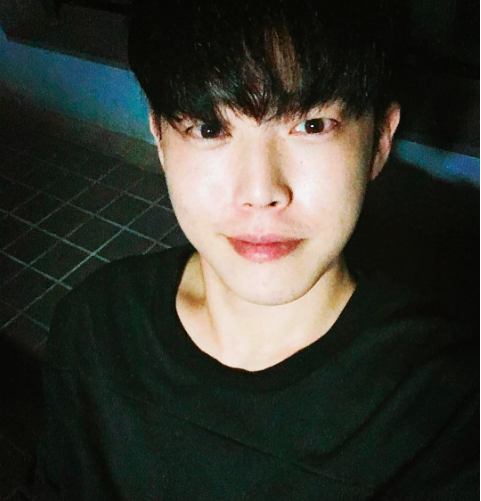 Kang Gun
Assistant Director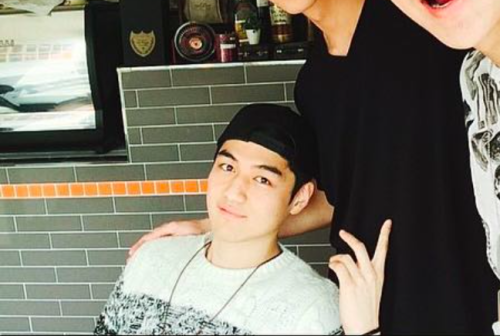 JUNGMOO JUN
He was born in March 27th