Debut : January 2018
Status : in activity
Genres : Hip-Hop, Rap, Psychedelic, Alternative Multi-National Kpop
Collective's Social Networks
An Artist collective taking their name from the famous Asian tiger balm ointment. Balming Tiger is a self-proclaimed 'alternative multi-national k-pop band' aiming to reflect and represent today's younger generation of society while contributing to the popularisation of the Asian culture worldwide.
Members currently include artists Omega Sapien and Sogumm, producers San Yawn and Unsinkable, DJ Abyss, and film-maker Jan'qui.
– Members' individual presentation after their discography/SoundCloud –
Balming Tiger, when spontaneity is the key
When the collective started out, Balming Tiger was composed of San Yawn, No Identity, Abyss, Byung Un, Jan'qui and euni.
Just like 88Rising for instance, Balming Tiger aims to be as much a crew, a label as an artist promotion channel, always with this will to provide a fertile ground for the musical effervescence.
More generally, the founding members already knew each other before the creation of the collective. In the past, the producers San Yawn, No Identity and DJ Abyss ended up mixing together several times like in 2017 for a live at the Seoul Community Radio. In the same spirit, looking at their respective social networks, it seems that San Yawn and No Identity have known each other for at least 4 years now (there is pictures of them from 2015 on Instagram). 
Same for Byung Un, San Yawn and he would have met over 2017.
Before Balming Tiger, the members were already kinda close.
In this way, if by creating the collective the main goal was of course to compose, they also wanted to simply enjoy the moment, to have a nice experience together, to share.
Paying attention to their creative process, one thing that strikes the most is how spontaneity is quite central for them.
Like a lot of independent collectives, the members didn't have that many resources. As a consequence, they had to use twice as much imagination.  Looking at their documentary realized by the channel dingo freestyle, it seems that the mixtape 'Balming Tiger vol.1 : 虎媄304'  has been produced in an apartment, away from the comfort of the studios.
But the benefit of being independent is obviously to have free rein in the artistic direction.
A really unique identity
 "Smells Like Balming Tiger", you can hear this tag in most of their productions and it's probably what would describe their universe the best.  
Those who had already smelled it will know it, the tiger balm has such a strong smell… It's literally like a slap, and well, Balming Tiger it's pretty much the same thing. Whether it's their tracks or their visual productions, it's definitely impossible to feel indifferent about Balming Tiger's works.
Once again, this can be explained by their creative process, their thriving spontaneity but also the members' diversity.
As San Yawn explained it in an interview for VISLA, Balming Tiger doesn't have something set when it comes to the recruitment of the members and their level of involvement. What truly matters in fact is rather that each of Balming Tiger's artists has their own artistic color, this same creative extravagance.
In this way, the members all have really diverse influences and backgrounds, but they'll also more or less bring their own touch depending of the projects.
The result: a collective with a really unique identity, but above all in constant evolution. Balming Tiger's approach is finally really versatile as much in their sound as in the themes of their songs.
'Balming Tiger vol.1 : 虎媄304', an indescribable project
Released on January 24, 2018, 'Balming Tiger vol.1 : 虎媄304'  is the perfect display of this versatility so much this project is the result of a wide range of influences.
No identity, who would now have joined the collective you.will.knovv founded by DEAN produced the whole mixtape, but he also took part in the lyrics writing. Byung Un, Kim Ximya, and SUKKARY also participated in the writing of the songs they are part of. San Yawn and Han also helped.
The mixtape starts with the title track CHEF LEE marked by the deep rhythmic as well as Byung Un deep tone. Both soft and intense, the atmosphere of this track is truly captivating and it's quite the same for the MV which goes along with it.
Released on February 13, 2018, the contrast between the lyrics and the visual is rather striking.
Surrealist and even macabre to some extent, like cattle, Byung Un is literally being prepared and cooked with for final a scene suggesting that it's none other than San Yawn who would enjoy this dish.
Yet, paradoxically the lyrics are what can be described as basic egotrip. More exactly a guy who is precisely boasting about being a chef.
In this way, this discrepancy between the lyrics and the visual might for instance be interpreted as a sort of satire of the egotrip. Whoever thinks they are superior/better than the others metaphorically ends up being eaten. 
While CHEF LEE rhythm is marked by deep basses, SONG FOR ABYSS is more jazzy, overall cadenced by a high-hat/snare drum combo which contributes to induce a lighter atmosphere but also a really lively one especially thanks to the rather 8Bit/retro gaming samples. And yes, the lyrics actually consist of a repetition of the same Japanese verses over and over again.
On a different note, 못 UNDERSTAND is headier. It's essentially because in this track they opted for a ternary rhythm. It means that it consists of three beats bars while we're rather used to tracks with a four beats structure instead. The heady side of the rhythmic is this time in tune with the lyrics since they seemed to refer to a character who would be beset by confusion. But this heady side is also in keeping with the MV released in Mai 29, 2018. Besides confusion, the atmosphere of the song might also convey the feeling of a consuming routine, every day going pretty much like any other.
And after all, the whole mixtape is tinged by this same diversity yet it's not detrimental to the coherence of the project. It's quite the contrary in fact. They worked on the atmosphere in such a way that each song is different from the other but there is still like a main thread.
SONG FOR SANYAWN and CUT are for instance both really experimental but not in the same way. While the track dedicated to San Yawn is really lively and rather electro in its sonorities; CUT is more languorous. Yet Kim Ximya brought quite an incisive side thanks to his tight flow which resulted in a pretty interesting mix.
Finally, ONCEAGAIN can be more described as a kind of OldSchool HipHop, a Boom Bap track, almost with a Jazz side.
There is a remix of ONCEAGAIN by the way. The track has been released on July 30, 2018, this time with Woo Wonjae, Nucksal, and Verbal Jint alongside Byung Un.
Little Bonus, it's also with this mixtape that the collective presented their comics concept for the first time. It was important for them to work on the visual identity of the group, to create their own universe. That's the reason they decided to go for such an album cover and the cover of ONCEAGAIN as well.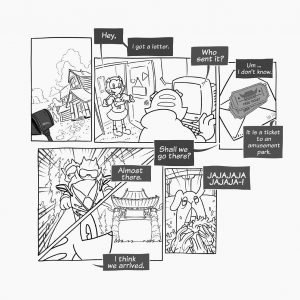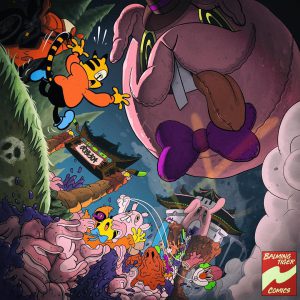 Even more new directions
The collective wasn't intending to stop there yet.
On June 26, 2018, Byung Un and more generally Balming Tiger released the MV of I'm Sick through the channel dingo Freestyle.
Once again, the musical production is from No Identity and once again Byung Un did not spare himself.
The scriptwriting consisted of Byung Un in a closed space with a pretty much burn-out-like atmosphere. Like an obsession, the protagonist is looking for fame on social networks. As days go by, the protagonist's mental health keeps on deteriorating as he spends his days scrutinizing his stats on the social networks, trying to create Buzz content on Vlive a Korean equivalent to Youtube, throwing himself into the void in the end, outside of the setting. The shots are all the more interesting as the whole MV is on a third-person point of view. Byung Un is like a lab rat, a protagonist in a room that feels more and more like a prison. This feeling is especially strong with the shots through his webcam like we would spy on him.
The beat in its whole is quite sharp, lively, mixing EDM samples with more bouncy parts. It also contributed to convey the character's state of trance.
And obviously, the lyrics are conveying as well this criticism of the raging lies/followers race on the social networks, the orchestration of the everyday life resulting from it.
The whole song could honestly be quoted but one part is maybe translating this idea even stronger
« Retouch my tear with photoshop

and Wipe It with the Tissue

Filter me with MSG

I so ugly delicious

All I do is give you bars

Like Google Analytics. »
And over and over again, there is this kinda quirky side, caustic even, especially on the end with the:
« Swipe It swipe it cutie pie

Don't go don't spike it

Swipe it swipe it swipe it

Wait before you like it call me

Swipe it swipe it sweetie pie

Don't go don't spike it. »
A few months later, more exactly on October the 2nd, the rapper Omega Sapien made his official entry into the collective with the MV of Rich & Clear produced by Riki Kaneda. Riki Kaneda is also the man behind the beat of Omega Sapien and YouTuber Big Marvel collab on the track Chickenman. Chickenman video director is none other than Shunsuke Nakamura, he also directed Let's Go Beam MV, the track with which Omega Sapien really started to gain some fame.
Thanks to this track, not only could he joined the collective but it also gave him the possibility to collab with Colde on the track Yayaya from his album Wave also released on October, the 13th.
Omega Sapien addition brought the collective a new color, a sort of freshness, some bright energy maybe?
End of October, Byung Un, Omega Sapien, and the rest of the collective released the MV of ICY sponsored by Vans on GQ Korea Youtube channel. ICY is also Sogumm's first time on a production of the collective, you can hear her voice on the back.
Finally, the collective started 2019 with the highly addictive Armadillo. If the track is rather indescribable, the fact is that the result is here. As for the MV, well…. The fact that the MV started on Omega Sapien taking the controls of the car might be seen as a sort of handover from Byung Un to the young rapper?
It's indeed with this track that Byung Un brought his Balming Tiger's membership to an end. On an Instagram post, the collective indeed explained that Byung Un decided to leave Balming Tiger to join a label more in tune with what he was pursuing. Therefore it's now under the name of Sukhoon that the artist is producing with Starship's sub-label Highline Entertainment. This change of path might be explained by the fact that Byung Un was not that much into HipHop in the first place. On his Youtube Channel Sukhoon Chang, since 2015 he had started to make a known for himself with his guitar/voice covers.
In fact it's kind of because of San Yawn that Byung Un truly tried his hands at HipHop in the first place. The Producer heard his covers, especially Kendrick Lamar's These Walls one, and saw some HipHop potential in the singer. Byung Un's character, his singularity also contributed to capturing the attention of the producer.
Besides that, it's also worth noting that the collective also released a track by the rapper MURA$AKI on Youtube
Balming Tiger, or the importance of the Internet
After all, taking a step back from the collective achievement and their artistic approach, one comes to realize that Balming Tiger might not have been here if it wasn't for the Internet.
These days, the Internet might be considered as the main diffusion platform for artists. But it's even more true for independent collectives, and well, looking at their creative effusion, that's especially true for Balming Tiger.  
A collective like that would have hardly made it before the Internet mass diffusion. A lot of artists had been able to gain more visibility thanks to platforms such as Youtube or SoundCloud, out of the record companies' classic network. Hence, to some extent, the Internet contributed to a new momentum of creativity.
In this way, the Internet culture also had to a certain extent an influence in Balming Tiger's productions, on their quirky side and their singularity. It seems that they're aware of it as well and it's partly thanks to that they were able to catch the attention of web medias such as VISLA, dingo freestyle, or even GQ Korea but also to participate to the BOILER ROOM : Seoul Crews Unleashed in March 2018.
However, even from its early days the collective already had some connexions in the music world especially thanks to San Yawn, No Identity, and Abyss who mixed with quite a lot of artists. Among other things, on Instagram there is for instance pictures of San Yawn and No Identity with Millic from 2015, some other with Code Kunst from 2017. In the same vein, Byung Un and San Yawn also did an appearance in Indigo Music Members' flex MV. More generally, since October 2018, the collective has started to organize a regular event at the SOAP, the "JOYFUL DELIVERY" with guests such as The Quiett, beatmakers duo Groovy Room, Ugly Duck or also Giriboy, Paloalto, sokodomo, and Woo Wonjae.
They also hosted some events for the streetwear brand MSCHF.
Thus, the collective hasn't started from nothing either, but without the Internet it would have probably been hard to make a reality from such singular projects.
Let's now wait to see what is going to be their next move!
Presse
VISLA
Youtube 
Dingo freestyle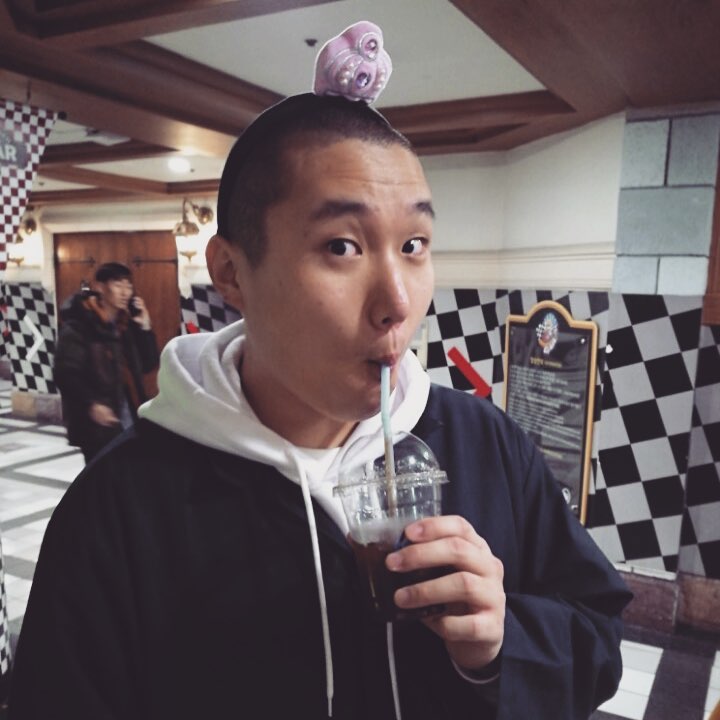 San Yawn
Producer / Artistic Director
From Busan, San Yawn aka San Kang is one of Balming Tiger's founders and also one of its faces. He is seemingly in charge of the collective artistic direction but also all the communication-related things. As a producer, San Yawn was already quite renown on the Korean nightscene. Just as the collective the few sets on his SoundCloud account suggest that he is a rather versatile artist. In his music there is as much world music influences as chill/chillhop sonorities or on the contrary more funk or even EDM/Techno vibes.  But there is above all quite an experimental side, almost retro sometimes.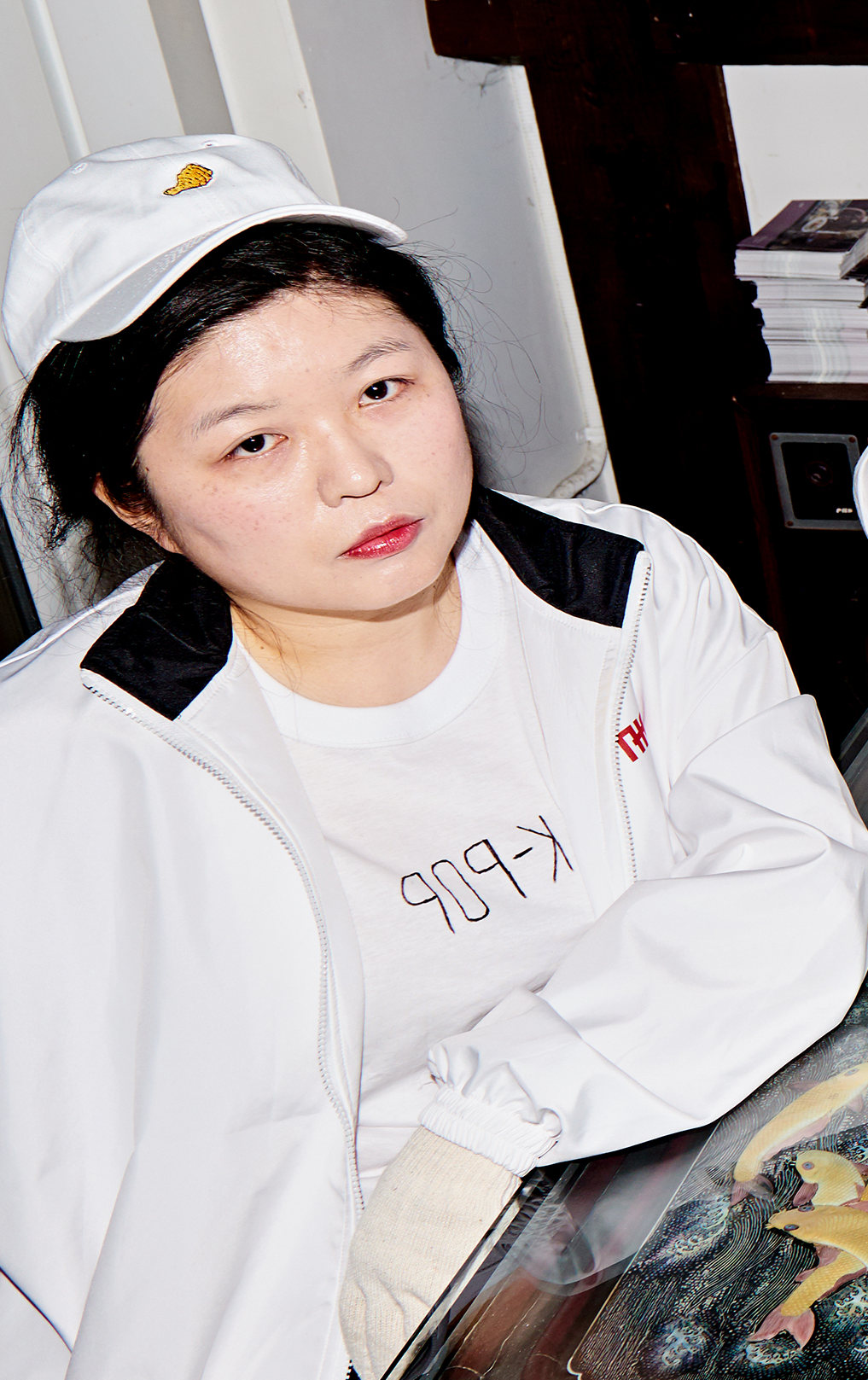 DJ Abyss
Producer / Promotion & Marketing Strategy
DJ Abyss aka Yi Miseon is also one of the collective founders and would also contribute to Balming Tiger's promotion/marketing strategy. She would have play a crucial role in the collective evolution. One of the collective main richness lies in the influences and visions diversity of its members, a common thread is still necessary yet and DJ Abyss would have work for this recentring, like a cornestrone! It seems that she knew how to give the crew more coherence. Before joining Balming Tiger she was part of the crew Billie Birkin. Just as San Yawn, DJ Abyss is also a regular when it comes to clubs and especially the SOAP, one of Seoul famous nightclubs. There, she mixed alongside renown DJ such as MURA MASA or STARRO from the collective Soulection for instance. Among other things she also did an appearance in the MV of 못 UNDERSTAND.

Jan'qui
Videomaker
Also one of the collective's initiating members, Jan'qui is seemingly the one who realised the MVs for CHEF LEE and 못 UNDERSTAND. If he is now dedicated to the visual field, it seems that he initially intended to work in music. In the interview for VISLA, San Yawn indeed explained that Jan'qui first started to work on visuals because nobody in his crew was mastering this area at the time. It's by the way Jan'qui who would have produced Keith Ape's It G Ma MV or event the one for 999, Kid Ash and G2 collab. He would currently do his national service.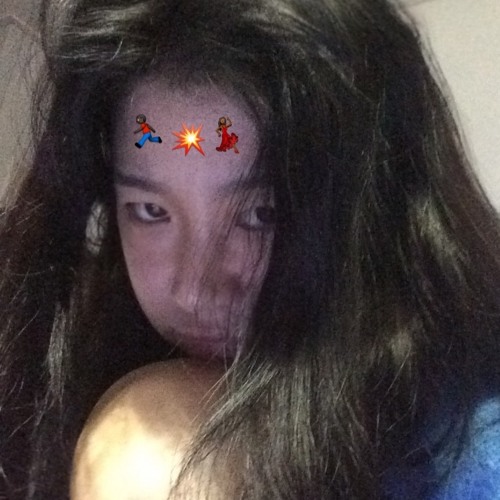 Sogumm
Singer
Sogumm would have lived in China when she was still in elementary school. It's from this tender age she would have discovered a true passion for music. Concurrently to the SoundCloud Paltform in which she has been since end 2015, Sogumm would have produced OST for an agency for a long time. For her, music is something that should come from the soul, what counts is not really the technic but rather the emotion. What matters the most for her is managing to convey true emotions. As a consequence she would have been reflecting on her music for quite a while, and after having met San Yawn through some acquaintances, he would have helped her a lot in this introspection. Hence, it's following that she would have chosen to join the collective. Besides That, Sogumm collaborated with a lot of artists. By two times with dress, but also with DJ Wegun, Punchnello, Bang Yongguk or Jeebanoff for instance.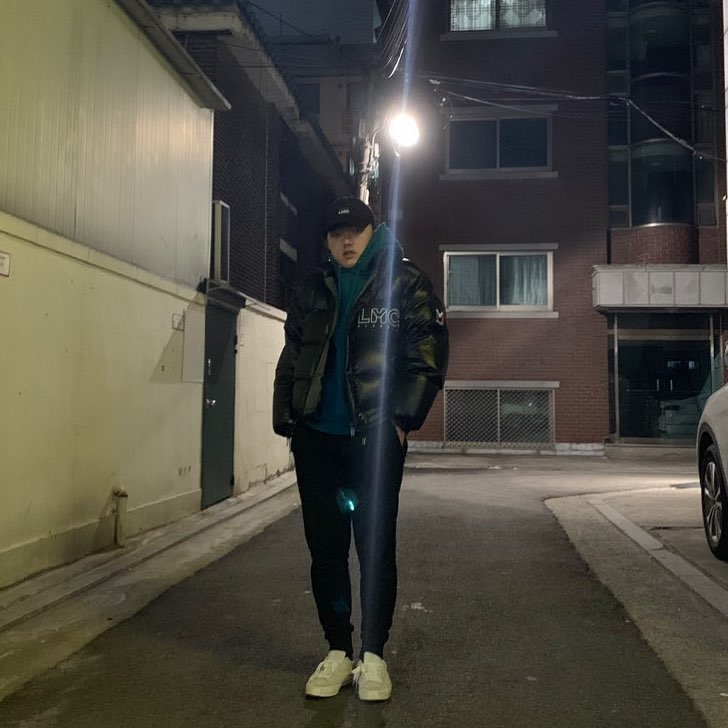 Unsinkable
Producer
From GwangJu, Unsinkable is a beatmaker also member of the OSIXTWO crew with members/former members like Ugly Duck, unusual/eunseongjoe, Vacuum PRESS, EGLAF, NOSDAWN, TWELVEY and JELLVAKO. Unsinkable would have gotten in touch with Balming Tiger members after having been a guest to the 'Balming Tiger vol.1 : 虎媄304' mixtape release party at THE HENZ CLUB in February 2018. He would have finally joined the collective in April 2018.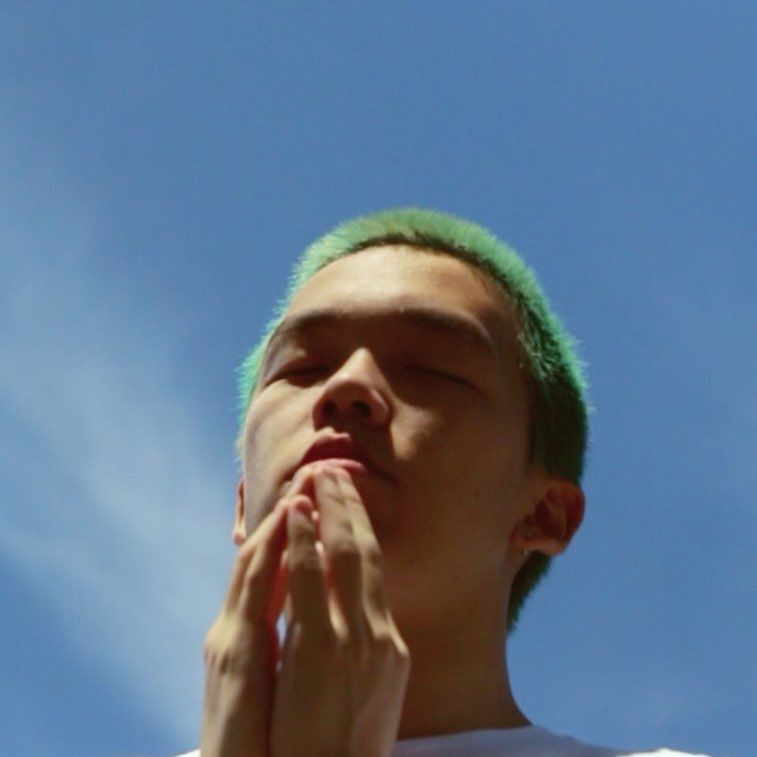 Omega Sapien
Rapper
It's officially in October 2018 that Omega Sapien appeared for the first time under the collective name with his track Rich & Clear. He was yet already present on some Balming Tiger's Instagram pictures two months ago, that is to say in August. Omega Sapien first got known on SoundCloud especially thanks to his track Let's Go Beam which enabled him to collaborate with Colde from the duo OFFONOFF on the track Yayaya from his Wave album released in October 2018. It's also thanks to this track he aroused the collective curiosity. Omega Sapien would have heard about the collective for the first time through his Youtube recommendations and would have been impressed by their work. Hence he would have directly contacted San Yawn and asked him to listen to Let's Go Beam. Then they met.  Omega Sapien would currently study the economics at Tokyo Keio University but he would also have lived in New Jersey. In the US he spent quite a lot of time in karaoke with his friend. In fact it would have helped him to gain some confidence on stage. Before joining the collective he would also have performed in Times Square or in some little clubs in Tokyo. As for his stage name, for a long time Omega Sapien has been known under the name of Ape. He changed to Omega Sapien following Keith Ape's It G Ma success since some people thought that Ape was like a reference to the other Korean Rapper. The stage name Omega Sapien is like a metaphor, he wanted to convey this idea of evolution, the evolution from the primate to Homo Sapiens, from Ape to Omega Sapien. Omega Sapien would also been a reference to the universe of the anime Digimon Adventure