Whether it is on Show Me The Money, High School Rapper, and on a wider scale on the charts, female rappers tend to be under-represented on the Korean Urban Scene and eventually on the HipHop World in general. Overall, the attention is more focused on Men. 
However, Korean HipHop isn't lacking in female talents, that's the reason why with Underrated Korean Artists we decided to present you 20 female rappers who all have universes that are as rich as diverse. 
We chose those 20 rappers together and each of us focused on 10 of them, so this article is divided into 2 parts depending on what each of us wrote. 
We really wanted to focus on Rap, that's why we won't talk about artists that are purely into RnB here!
There are obviously more than 20 talented female rappers in KHipHop but we sadly couldn't talk about everyone… Therefore, we also invite you to listen to our playlists which are made of songs from more artists.
Hope you will like this article and most of all these artists, enjoy!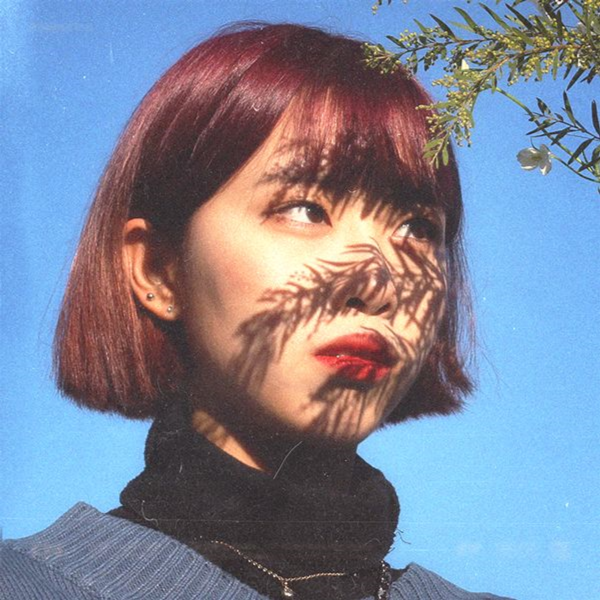 Shinyujinssi, real name Shin Yu-jin, is a young South Korean rapper and probably one of the most promising artists of her generation. 
Debuting in 2017 on SoundCloud, the rapper swiftly stood out thanks to her charisma and her creativity. The productions she uses are as original as bold, while her flow is of rare intensity, it's truly fascinating. Fascinating because Shinyujinssi is nothing less than an enigma. When she is rapping, the artist conveys a feeling of power, it feels like nothing can stop her, but she paradoxically seems so sensitive. Her music is delicate, filled with so many emotions!
If Shinyujinssi has been rather quiet since 2019, her mixtape HYDRANGEA released in March 2018 is nonetheless a classic, same for her EP Do you still wanna lie? she released in September 2019 in collaboration with the rapper Untell!
Looking forward to seeing her back!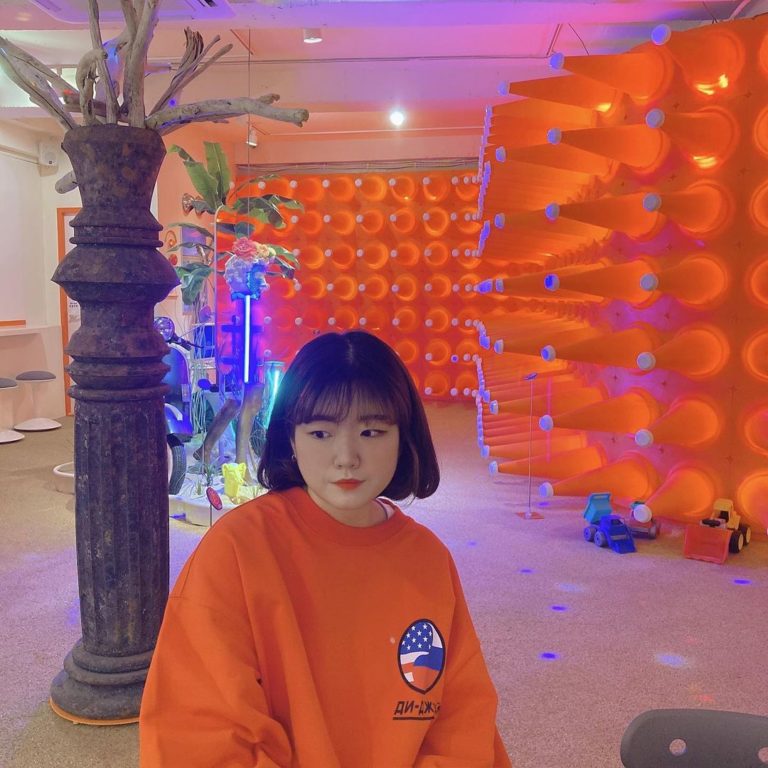 Como has been on SoundCloud since 2017 and she especially stands out thanks to the charisma exuding from her flow. To give you an idea, Como is a little bit like the embodiment of self-confidence, her rap is as explosive as a bomb, it's breathtaking, and she isn't afraid of rapping on beats that would easily carry most artists because of how intense they are.
As you can guess, Como is a rapper with a real technique, the way she controls her breathing is good and she can do more than just rapping fast.
So far the rapper is only on SoundCloud when it comes to her solo projects. Last May with the rapper SSOBE they released JAM PLANET, a project made of 4-tracks by the way. It's worth noting that GREEN GANG, the first track of the project has just been officially released on the streaming platforms. The duo is named TRIPFI and it seems that they are planning to release more projects together.
So yeah, you should keep an eye on her, as much for her solo project as in duo!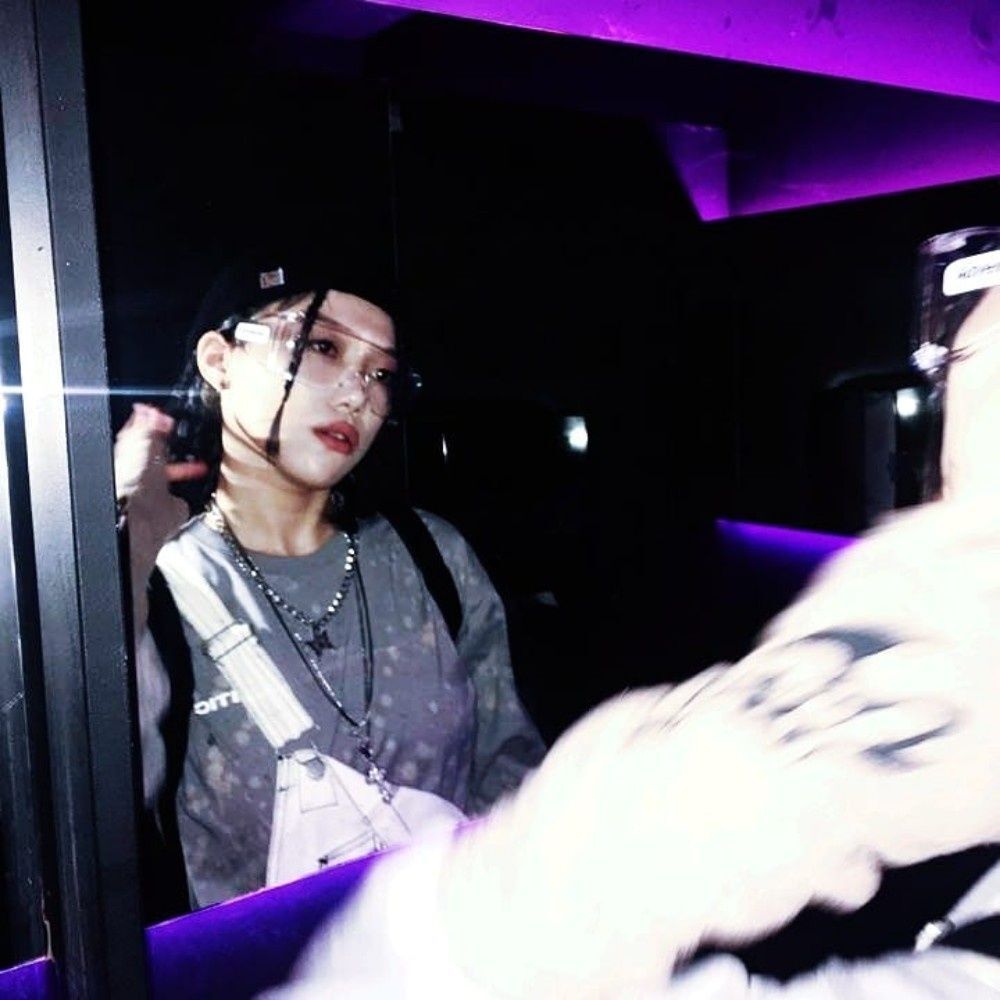 Last year Luci Gang has been especially active since she not only released her first MVs but she most of all released her first official projects: 2 EPs, Luci vs Gang in April followed by PEANUT LOVER SPREAD in June and more recently the single BEEF. 2020 is also the year of the release of NEWTOWN BANGER, her first official EP in collaboration with Lucky Bando, her long-time friend. Just so you know, the name of their duo is actually NEWTOWN BANGER as well. Their first collaboration would date back from at least July 2018, they seemingly just started on SoundCloud at that time and Lucky Bando was known as GAMEBOY 88. 
But let's go back to Luci Gang, her universe is as colorful as striking. Cyber/8bits sonorities are rather recurring in her music while her rather laidback flow is truly addicting. 
But you know, it's kind of hard to explain but you can really feel how genuine she is with music, how she gives free rein to her creative inspirations. It's all the more true as Luci Gang produced an important part of her songs. So far this year she released the double single Girl In Da Corner, so let's see what are going to be her next moves!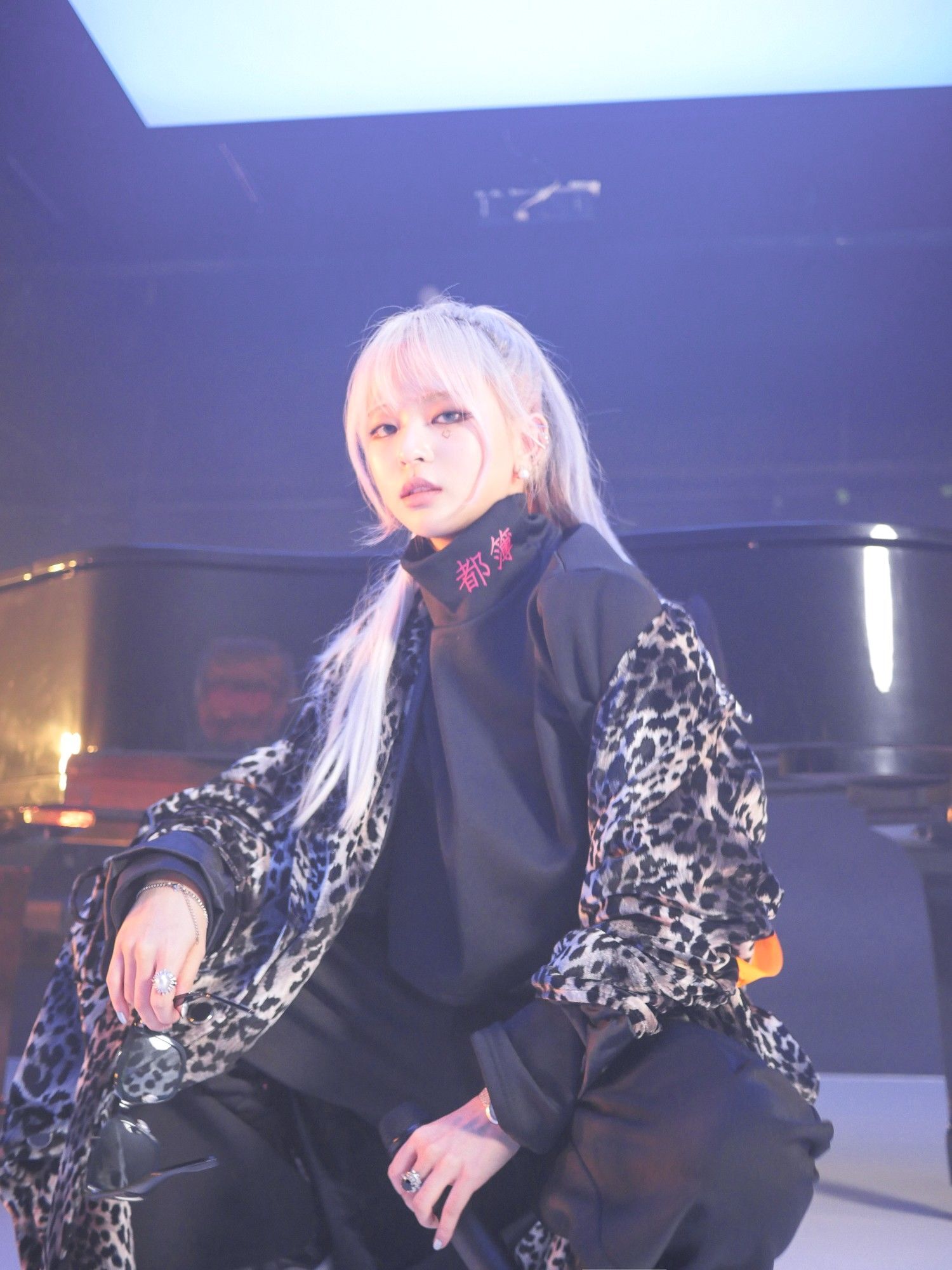 YongYong, real name Na Hee Soo debuted in May 2017 with the single Scribbling released with Mix In Media agency which she is still part of. I must admit I only got to discover her last year thanks to the graphist pay beyond (@_pay_by) who worked on several of her visuals/projects artworks.
YongYong has a rather interesting musical evolution. You can feel a certain Kpop influence on her first projects, as much on her official releases as on SoundCloud with for instance electronic sonorities.
Then in 2019, you can notice quite a change in her sound, especially on YAJA from the double single 夜間自律 『autonomy』 TK-45 or also on Heart mur-mur featured by ASH ISLAND. It's with those songs that she started to give a try to more Rock sonorities.
She confirmed this music turn over 2020 with, in September, the release of im you xYz, her first EP. With this project, she really asserted her will to broaden her musical spectrum. You can hear Alt Rock, but also Pop and RnB influences as well as collaborations with ASH ISLAND, Kid Wine, Skinny Brown, and Tommy Strate. 
Seems she had been well inspired because she literally blew up that year. Popularity that keeps on increasing with this year the release of Vanillaryy, her 2nd EP, in March. Vanillaryy is really asserted musically since she decided to go for a real Emo Rap / Alternative Rock project. TOIL produced some songs of the EP by the way, and she invited Han Yo Han, DAVII, Jayci Yucca, and Kim Hyo Eun.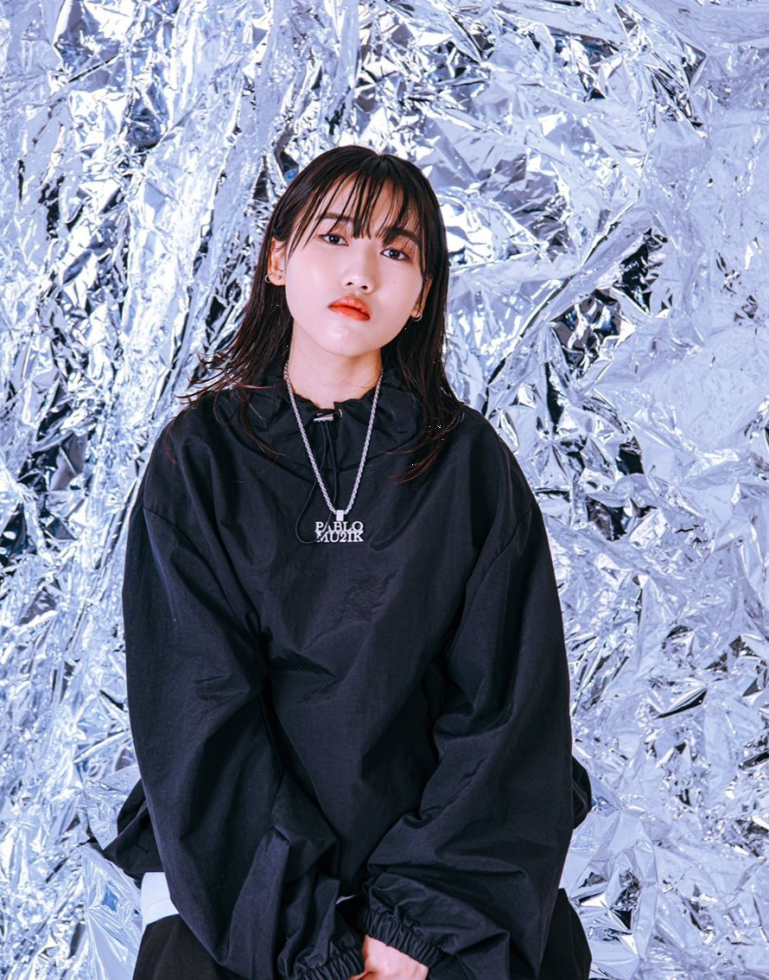 Member of the crew PABLO MU2IK along with ASH ISLAND, Ellick, RAZYBOYOCEAN, Yami Tommy and 유민 (Yumin), Cloudybay, real name Park Youngseo, partly got known thanks to her participation in the TV shows School Rapper 2 (2018) and Sign Here (2019).
In 2020 she also released Cloudybayfy, an excellent first EP tinged with Alternative Rock sonorities on a Trap basis. 
She has been especially active this year since in June she dropped SIDE, a double single, but most of all SWIM IN THE BLUE, her 2nd EP in July.
At only 21 years old (1999.09.10), the rapper already stands out thanks to her powerful energy. Her flow is deep and touching, she is one of those artists who will draw your attention thanks to their charisma. She has a unique musical color and you can feel how involved she is in her projects, how hardworking she is. It's literally impossible to feel indifferent about her music, and it's clear that she has still a lot to show!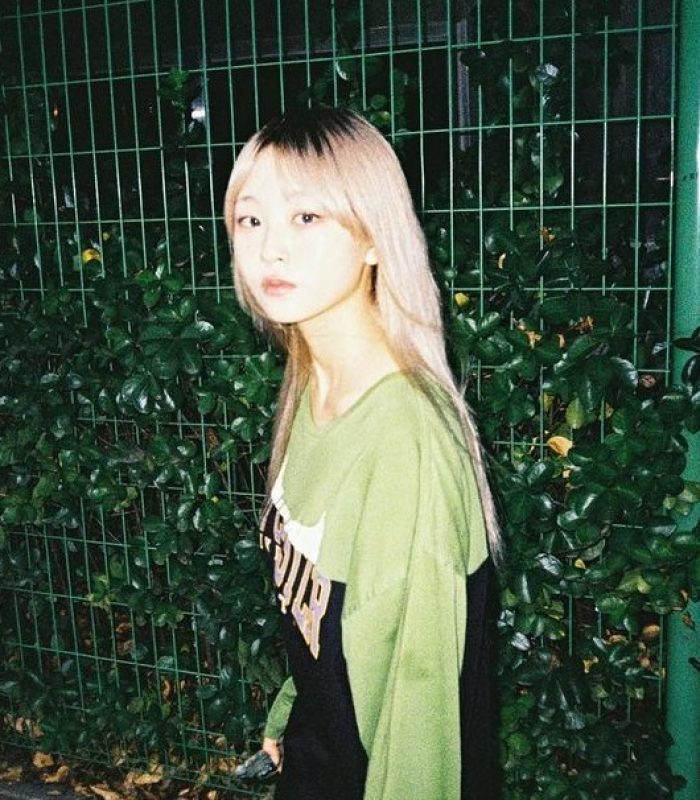 If Effie seemingly debuted in 2019, within two years the young rapper gained a real public thanks to her strong musical identity. Effie perfectly embodies this new generation of artists who are setting the trends.
Her universe is a call for dreams. There is something hazy in her sound, tinged sometimes with retro-pop sonorities. Listening to Effie is a little bit like cutting yourself off the real world, she takes you in another dimension just for the length of a song. Through her voice, the rapper conveys a feeling of softness, some sort of touching purity. 
Effie did some collaborations already, with for instance Flavordash, TOMMY, and Jay Kim (formerly known as JAY2THEKIM).
2021 marks the release of Neon Genesis, her very first official EP, which is a perfect project to dive into her universe. Can't wait to see how the artist will evolve, because it's sure that Effie will bring a lot to the Korean Urban Scene!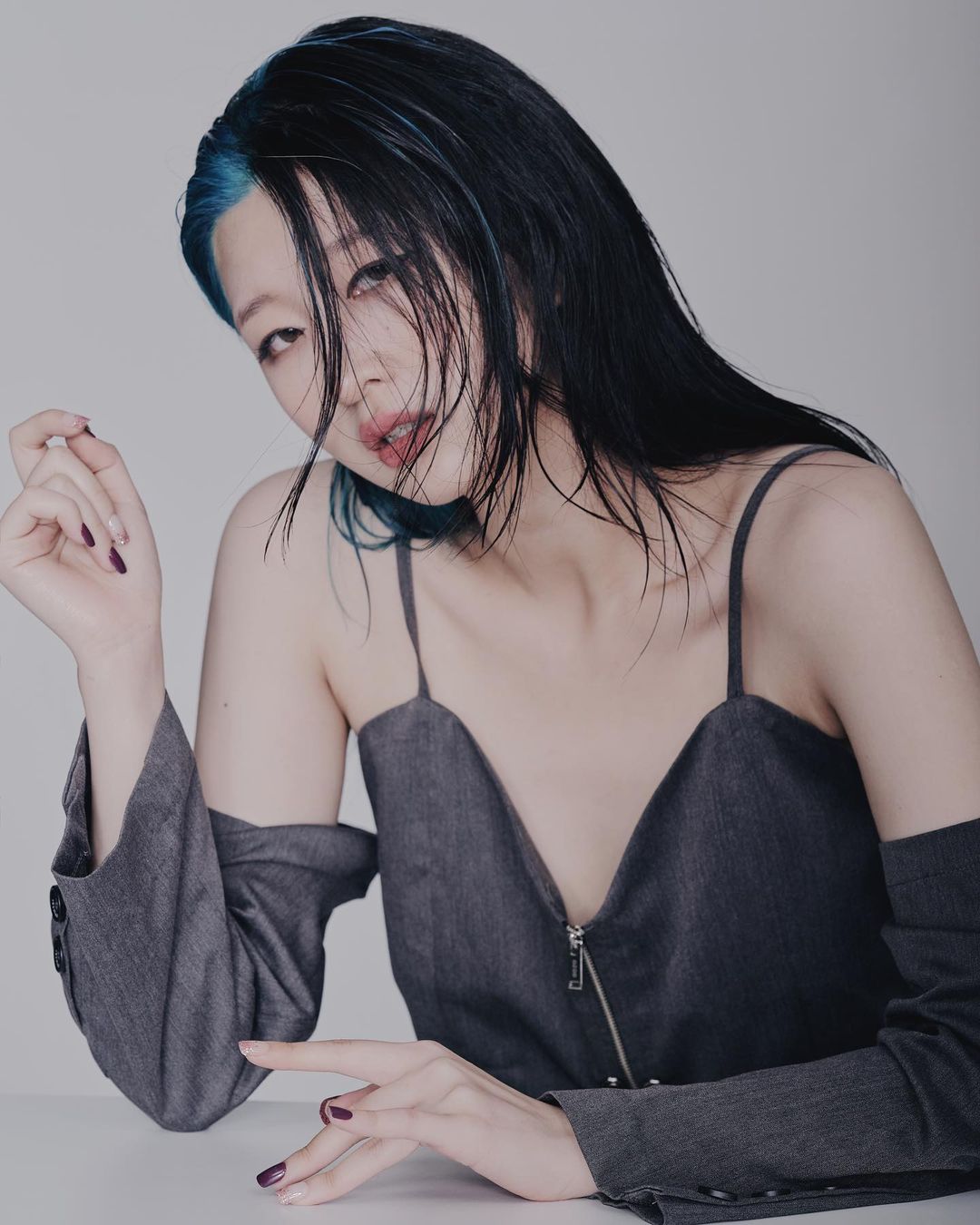 Cid Cyan is a rapper who debuted pretty recently, she seemingly released her first songs on SoundCloud over the end of 2019 and officially debuted on September 2020 with the EP VERTIGO.
Cid Cyan does not waste time though, because ever since then she released a single featured by Sonny Zero, as well as Omerta, an excellent second EP released in December 2020. But one of the most impressive things with Cid Cyan is how she already has a singular musical identity, something which might have to do with the fact she grew up surrounded by really different influences.
Spending her early years in Seattle, the artist started her musical journey by listening to grunge artists such as Alice in Chains and Nirvana while training as a classical pianist. But it's also in the streets of Seattle she did her first freestyle. 
Therefore, it's a little bit hard to describe but Cid Cyan's music exudes a paradoxical balance of power and delicacy. Her music is of an intriguing finesse, Trap on a lunar vibe, despite the fact that she can sometimes go for productions with a high BPM.
So yeah, Cid Cyan is an enigma, but one thing is yet for sure, it's that there is something fascinating with her music et that she has yet to show us the full extent of her potential!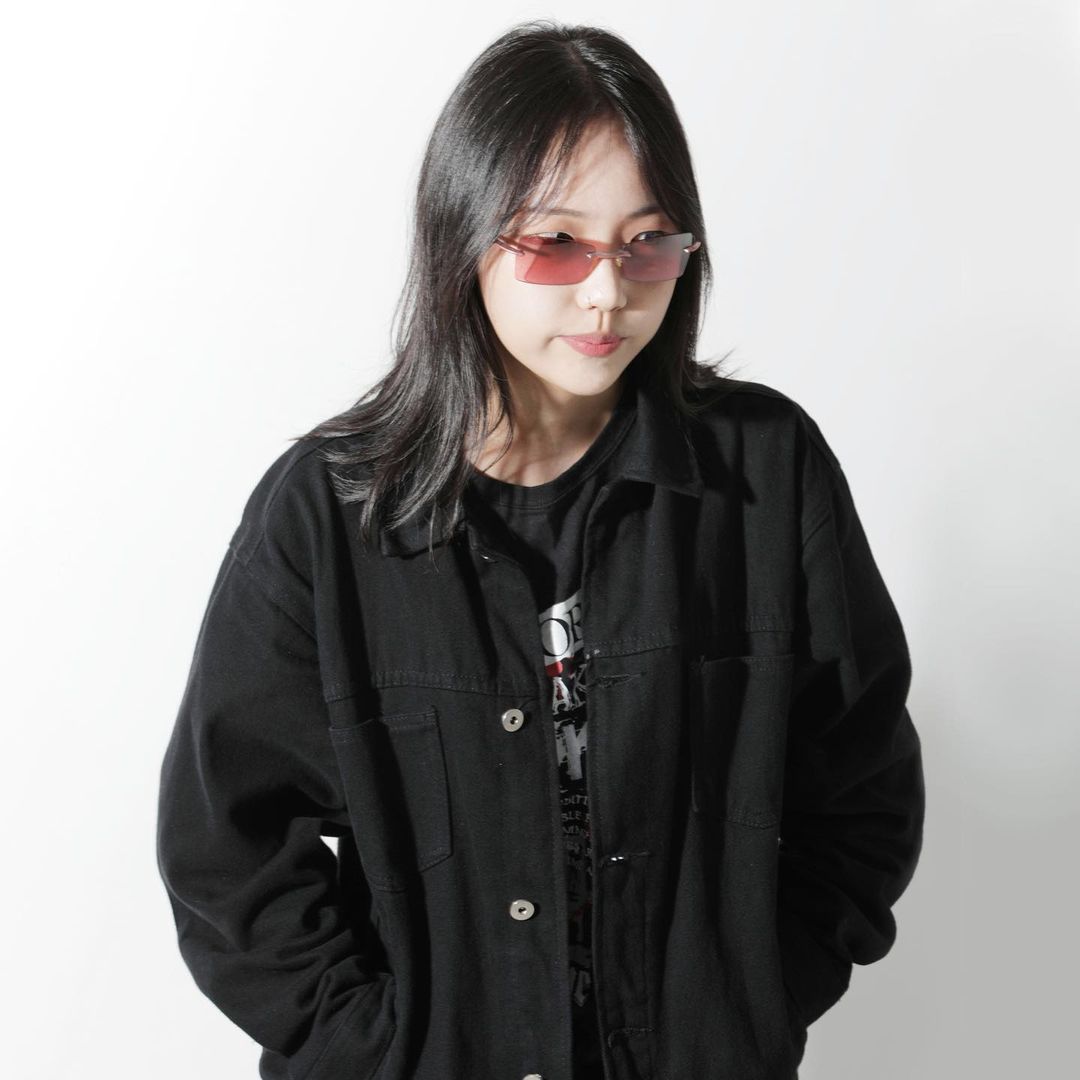 Members of the crews shift66 and ISEKAI POP, JOo is an artist who started to make a name for herself on SoundCloud in 2020.
If the rapper only released 5 tracks on her account so far, she already has her own universe nonetheless. So far JOo tends to go for rather hazy Trap instrumentals, with sometimes a light futuristic side that can give you the feeling to be in another space dimension. JOo has a rather laidback yet catchy flow. You can't stay passive while listening to her! 
Concurrently to her solo songs, JOo also collaborated with lots of artists like the producer RAUDI., or PAAD, RHODY, Yes Junior 24, 20-Marv, and more.
Recently she released IDGF, her first official single, featured by NONE N' KNOWN!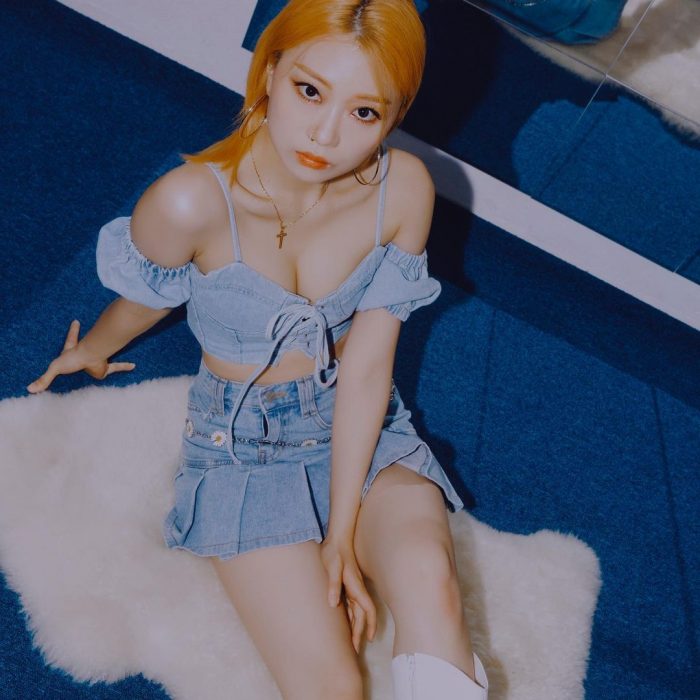 gracie officially debuted in August 2018 with the EP No Fake Allowed.
From the very beginning, the rapper asserted her will to develop a genuine musical universe, putting her art first before any financial consideration.  
That's something you can truly feel when listening to her music. Whatever the project is, gracie has a rich musical color. She is giving a try to so many different atmospheres that each track is a new surprise, while still keeping a real consistency.  
The BREAK OUT EP she released in August 2020 is the perfect example. This project is almost on a (retro) futuristic vibe, with an abrasive but also really addictive side!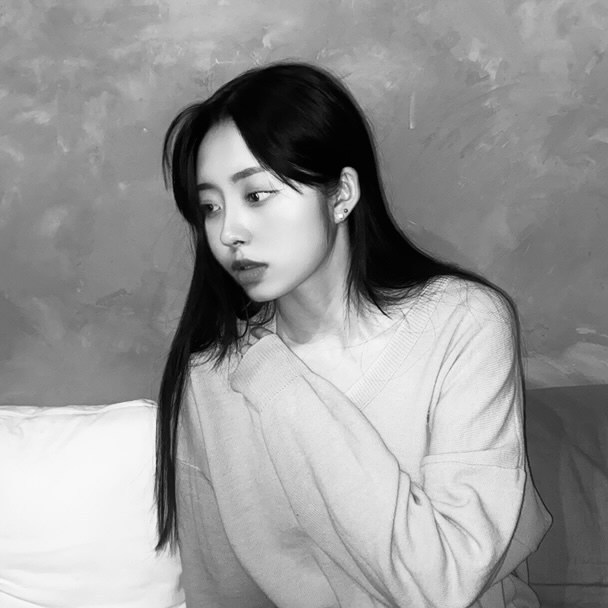 Born on May 9th, 2004, SOI is still a young artist but there is no doubt that she already has huge potential. At only 17, the rapper already got a rather impressive assertiveness. 
There is something captivating in SOI's music, you just end playing a song that you want to listen to more from her.
Even though she released only 4 tracks on SoundCloud, you can feel how versatile she can be. She already showed how talented she was on both fast beats and softer vibes like on 철수와 영희.
She collaborated with GEMma and more recently with allday4real for the track OVERLAP, also featured by Skinny Brown.
You better keep an eye on her!!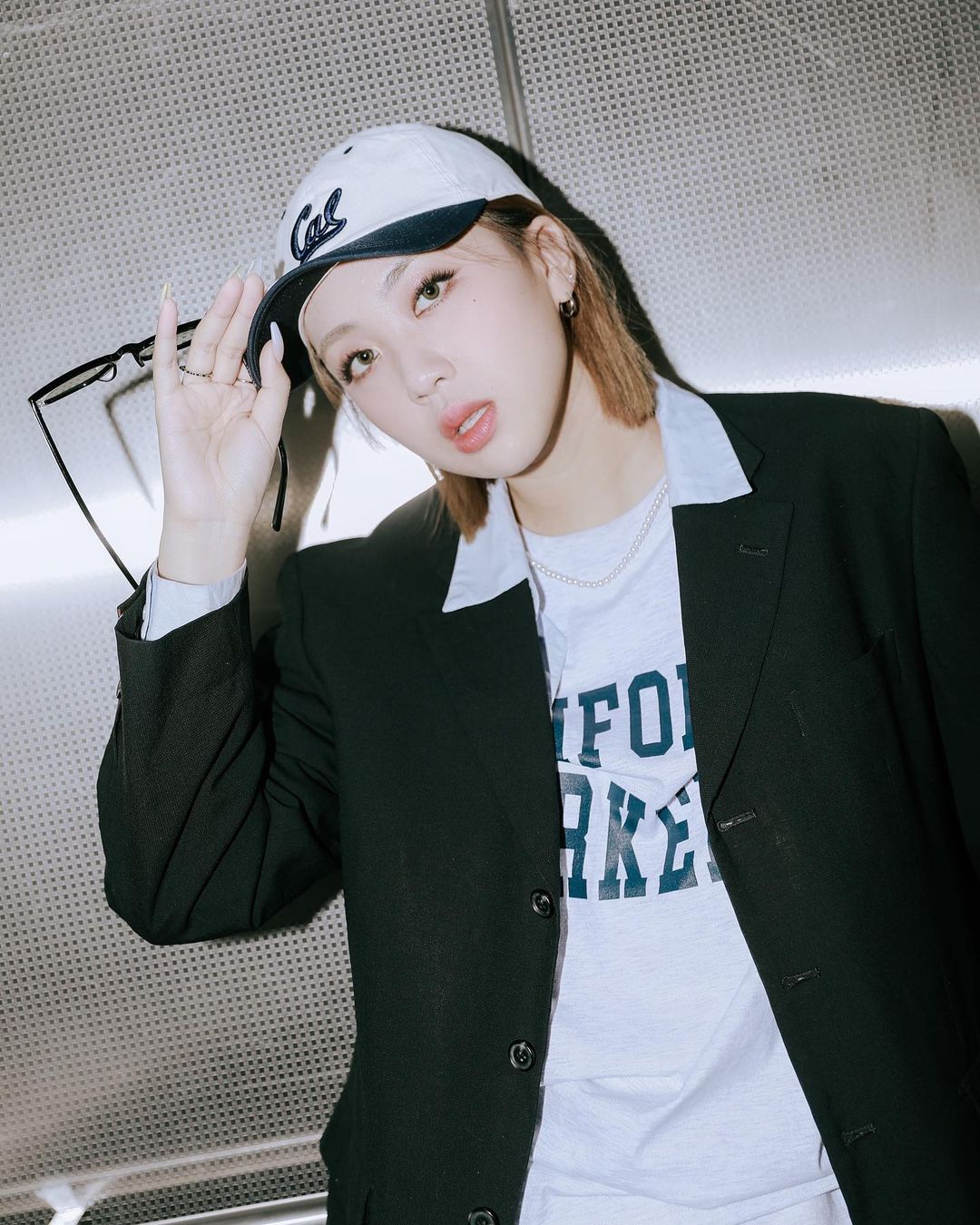 HSR3 Winner and contestant to the survival Good Girls, Lee Young Ji is far from being unknown by the KHipHop fans, but she still has a place here!
With her voice, Young Ji stands out a lot from most Korean female rappers helping her in developing her own style. 
But if she won HSR3 it's also because of her talent, her style, her bearing.
Young Ji knows how to stand out on a scene and to capture her public's attention thanks to her powerful and explosive flow like how she showed on both shows. 
Ever since the release of Dark Room, her 1st single, in 2019, she has been keeping on releasing great singles. She even collaborated with Nafla, Loopy, and Pluma on the track I'm The One. So if you don't know her already or that you didn't take the time to listen closely to her work, it's the moment to discover this talented rapper!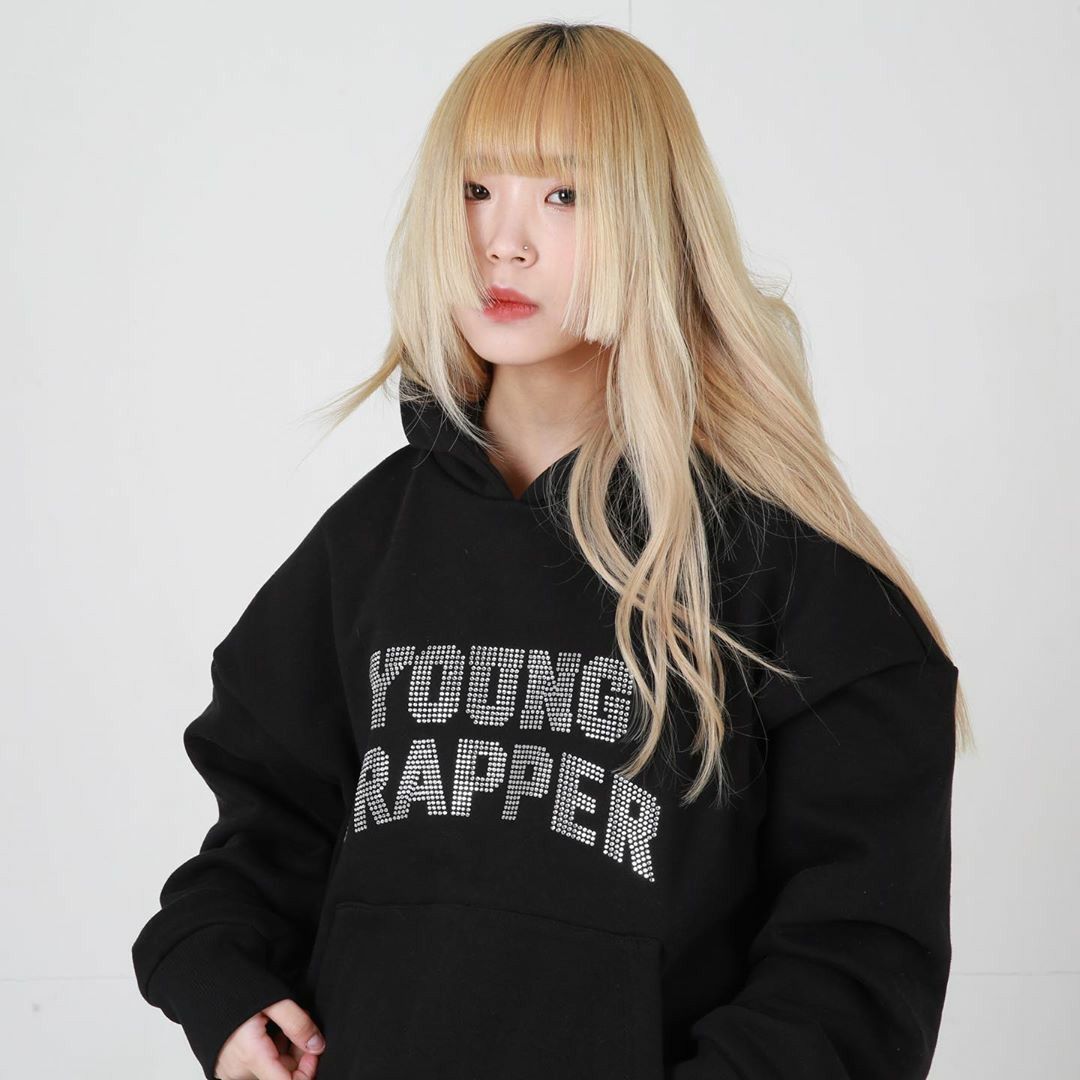 Yuzion is a young talented Trap artist who, at only 19 (2002.05.18) developed her own musical universe. Far from aggressivity and insults, the young artist has a really soft flow and carries you with her soothing voice.
Her tracks are often melancholic as you can see with the short track Unstable.
Changmo even noticed Yuzion's talent! He took part in a remix of Look At Me!! along with the young artist. It's a really addictive track by the way!
To have a better taste of her music, I strongly invite you to listen to her songs featured by Futuristic Swaver. Their "Melodic Trap" style matches perfectly. I especially recommend you their track You Wanna Die and their joint album Melodic Trapstars.
In 2020, Yuzion left the label Hi-Lite Records. It's worth noting that she released Yours Truly, her latest project, independently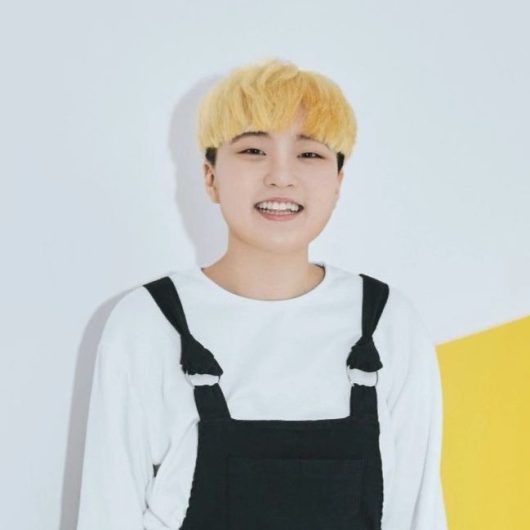 Once again a so young yet so talented artist. Yuja's tracks are absolutely adorable so she really stands out. My favorite, 모기송 (Mosquito), is a song in which she basically tells the mosquito she hates them through funny lyrics on a cheerful beat. During SMTM8, with her performance she managed to charm the producers, earning her an all-pass. 
The rapper has a really cute voice that she harmonizes perfectly with the beats she chooses. Her universe is therefore fresh and colorful. 
But Yuja doesn't limit herself to cute songs only, she showed how she could also thrive on stronger and more common beats; like on the 2 cyphers from [왈로키즈 Cypher pt.1] you can find on her SoundCloud account. I linked it above. She also gave a try to Alternative Rock/Emo Rap with alone and the result is pretty nice! 
You shouldn't sleep on her!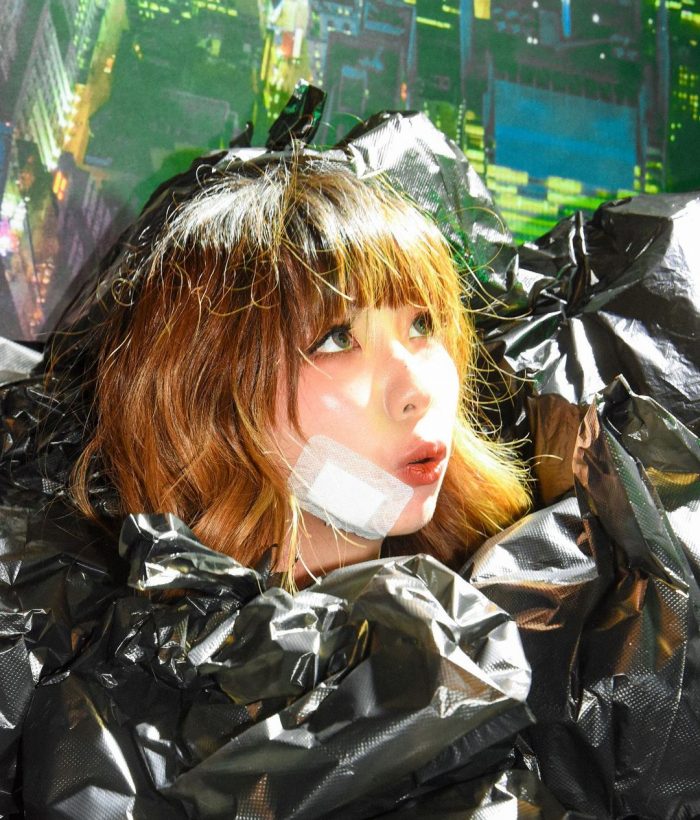 Swervy is a young rapper from the label Hi-Lite Records which is made of rappers like Paloalto, G2, YunB, and more. 
At only 19 (2001.12.25), the rapper managed to establish herself on the Korean Urban Scene with a powerful and personal style. 
She released YAYA, her first single in January 2017, giving us an insight into her universe. 
Swervy isn't only rapping, she also perfectly knows how to sing and clearly knows how to use this combination in her songs. 
Don't get me wrong though, the fact that she sings doesn't make her a less good rapper. We can't say she is an RnB singer either. 
Swervy has an asserted style you could describe as grunge, far from the softness some RnB singers might have. I really invite you to listen to Undercover Angel, her last album, it's a 10 out to 10.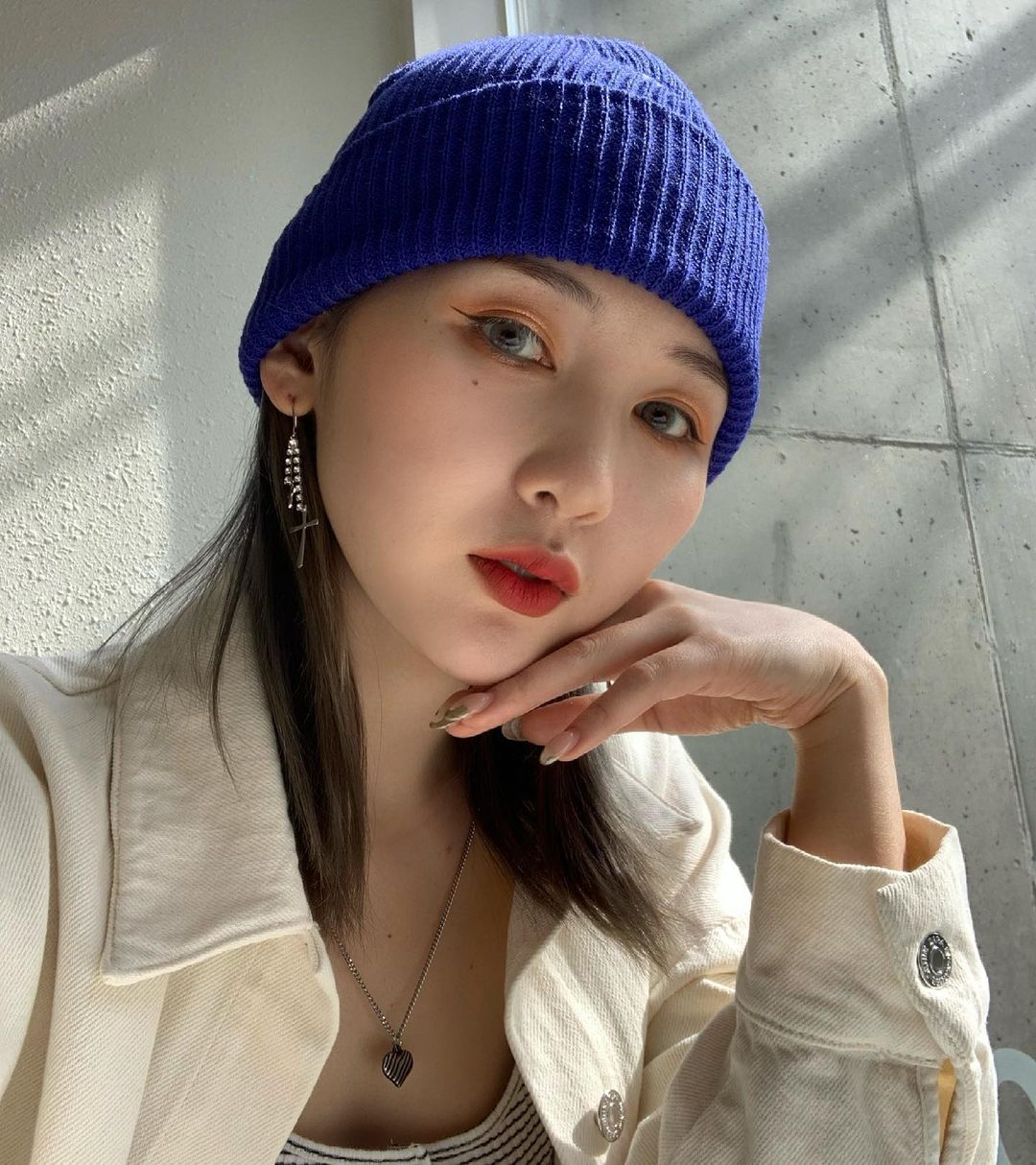 Ash-B is the badass rapper that your playlist desperately needs! She made her first appearance in the survival show Unpretty Rapstar 2 in 2015 and came back for the third season in 2016.
That's how she really blew up but just know she already released the single Who Here back in 2014. With a flowless rap and heavy beats, she charmed the public of the second season of Unpretty Rapstar. 
She released her first album Everything in 2018 which includes collaborations with for instance EK and Cherry Coke. 
Her track Blocked, featured by the latest, shows how Ash-B knows how to use her voice for a more RnB vibe and doesn't limit herself to Rap by the way. 
Another good example is the song Miss U released that same year. The rapper also knows how to make addictive hooks. They definitely live in your mind rent-free, like with Where is She featured by Reddy or more recently Fake Friend. A rapper you shouldn't miss!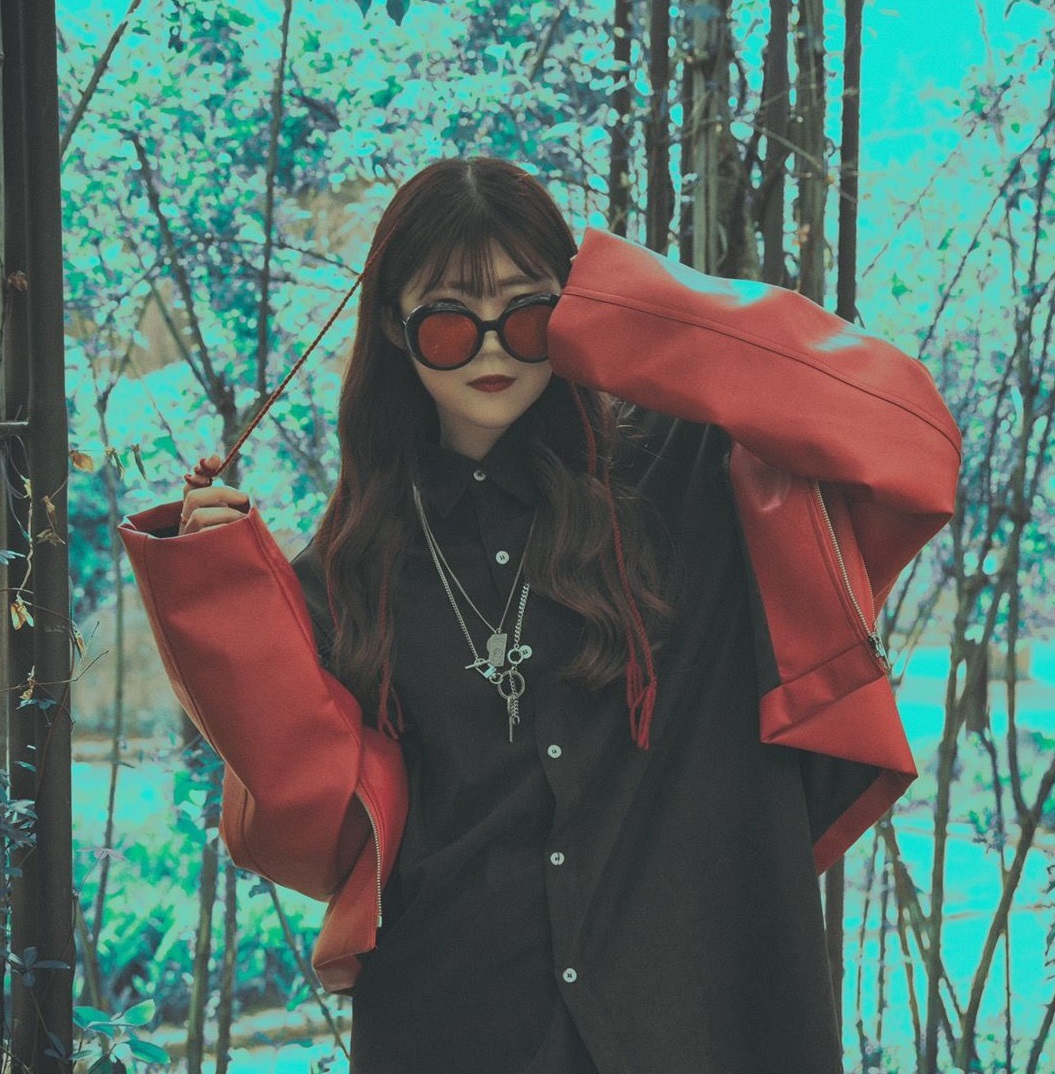 Geniejin is a rapper who, in my opinion, would deserve way more visibility! Compared to the previous rappers, her rap is more chill and sometimes rather melancholic. 
Some of her tracks remind me of the rapper Ash Island for their melancholic side but softer. It might also be because she tends to use the autotune, but it's just the right amount. 
One of my favorite tracks from her is Hold Tight which has a lively hook and chill verses. Her style is interesting and I think it would deserve more recognition.
She released her second double single in 2020, including Domino featured by KIMMULA and produced by SIM2 and For You featured by Dareum.
Lately, Geniejin joined the rapper ERA in the duo ALL2N. They released Rock Cake, their first joint double single in June 2021. Rock This and New cake are two chill tracks. 
Geniejin is also active on SoundCloud so do not hesitate to check her account!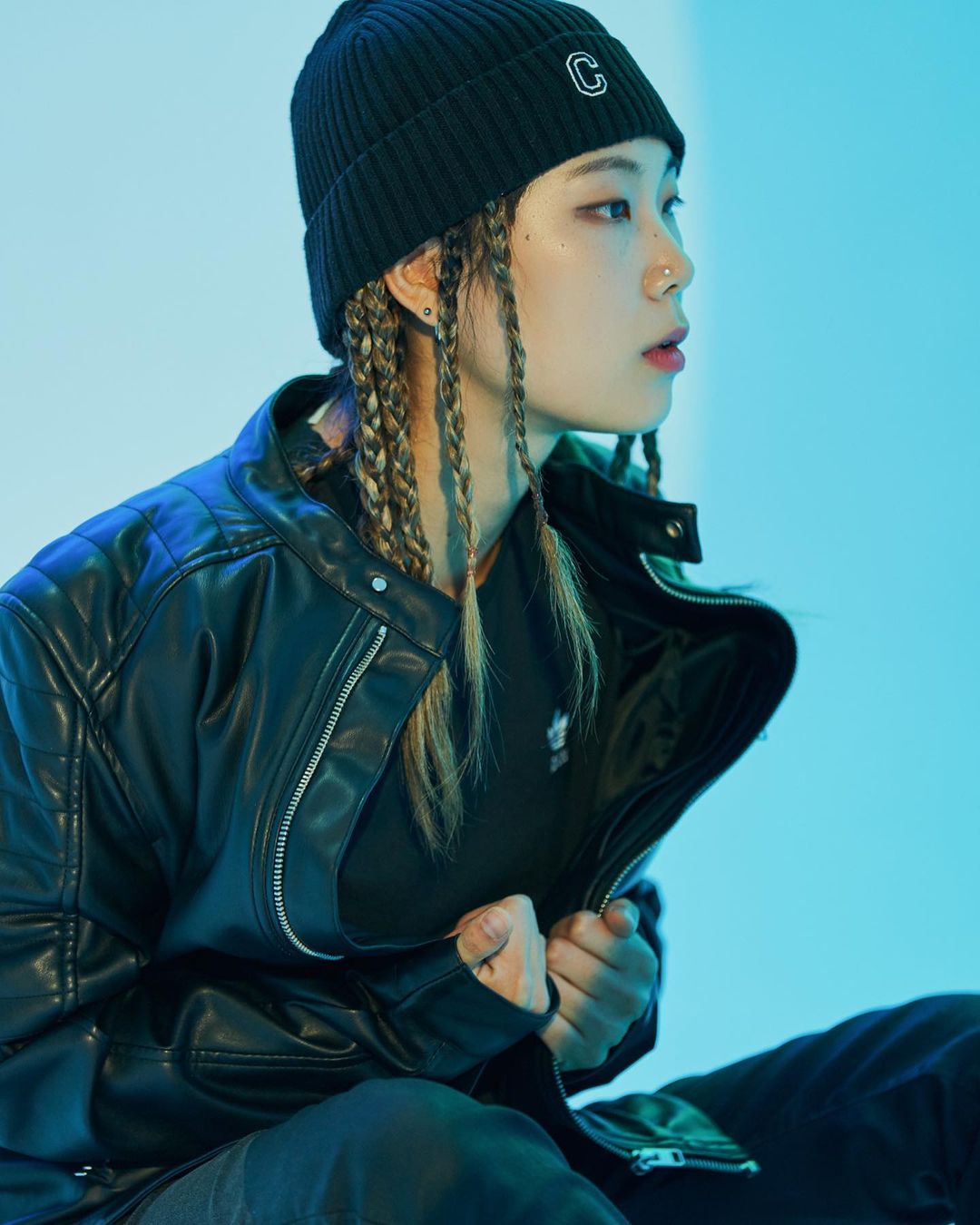 Since is a rapper I discovered by chance on the goldmine that POCLANOS' Youtube Channel is. POCLANOS which is none other than a distributor by the way. 
The rapper has a flow that really leaves a strong impression, something you can for instance notice on her track TANG featured by Mirani. 
One year after the release of NEW SHIT, her first official single, SINCE dropped SINCE 16', her first album. For this project, she has been supported by the label VMC, as part of their program Boiling Point aiming to help talented artists blow up.
The title of the album is seemingly a direct reference to her debuts in music in 2016, to that year she decided to go to Tokyo for a while to pursue music. 
As for the album itself, it's made of 9 really interesting tracks, some featured by artists like 365LIT, Don Mills, or even Ourealgoat and more. Her album gives a nice representation of her style, she really showcases her whole potential as a rapper with a powerful flow. But she also shows she can perform on calmer tracks such as Spring Rain featured by Rakon or also on Memories got no power with MELOH.
In short, SINCE 16' is a great album that allows you to appreciate her style to the fullest. One thing is for sure, she is a promising artist and you better keep an eye on her!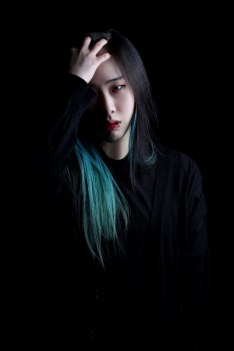 If you're looking for originality and a unique voice, then Choi Sam is the right artist for you. One of the most striking things about Choi Sam is how deep and powerful her voice is. 
It's only her voice tone but it still gives a certain charm and style to her tracks. Her voice, her style, and even her flow are pretty rare on the female rap scene.  
Choi Sam shows her potential on powerful beats with a heavy & charismatic flow. 
She would kill it in a survival show, and would probably not be impressed by her other opponents. 
Take a listen to Enemy, 할 만큼 했다 or even Professional and just let you convinced by her potential. If it's not enough for you, just take a look at her SoundCloud account or her Youtube and Spotify/Apple Music. There is no way you don't end up convinced by her music, because of how hard-working she is, but first and foremost the quality of her songs. It's worth noting she also gave a try to a softer style with her single B which is kinda tinged with Pop.
To sum it up, Choi Sam is a little bomb on the HipHop scene, she has a lot of experience but not the recognition she would deserve!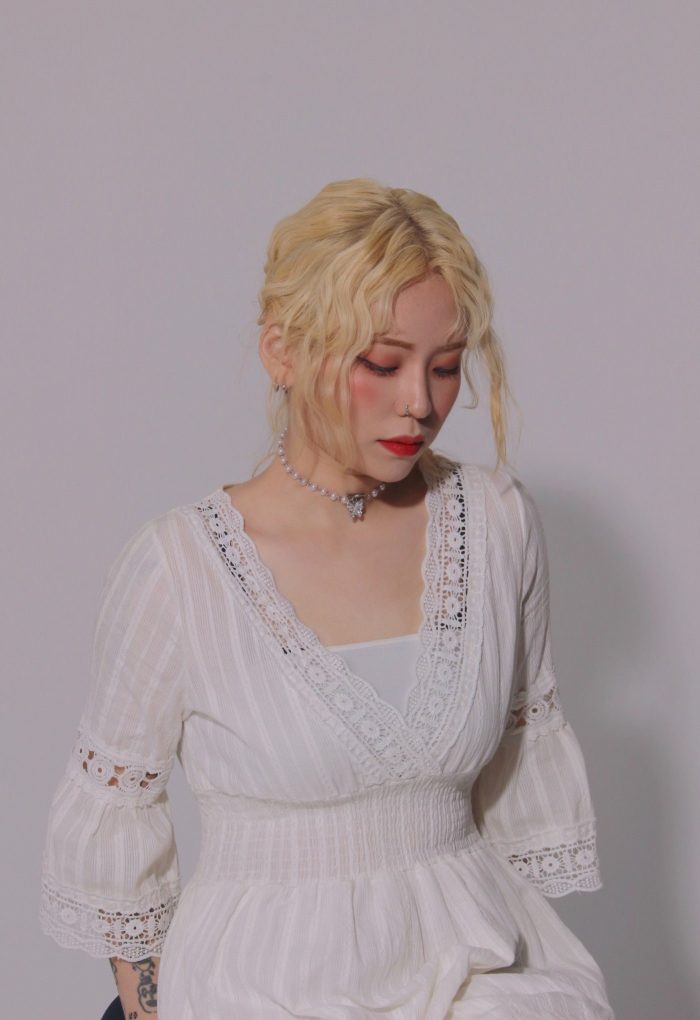 Lypla is a really versatile artist. She can do classic HipHop, Trap, or RnB, exploring a wide spectrum of styles and sonorities. 
Most of the tracks you will find on her Spotify/Apple Music are RnB, and so if you only check those streaming platforms you will miss a huge part of her universe. 
Go check her SoundCloud and enjoy! You will for instance find her mixtape SPOT POINT which is clearly a HipHop project featured by really interesting artists. 
There is also 감정 공유 [feeling share], a mixtape she released in 2018 which is really catchy, especially with tracks like Drive featured by Khundi Panda. You can also hear DA₩N, ACACY… 
Lypla is therefore a versatile artist with a refreshing style that will convince everyone.  Even though it's a track more on the RnB side, I recommend you TV STAR featured by Y1ee, my favorite track from LYPLA. She collaborated a lot with Y1ee by the way!
Also don't miss her second single released on July 26th, 2021. I'll be there is a chill track tinged with RnB sonorities that are really nice to listen to! Lypla is therefore a versatile artist with a refreshing style that will be appreciated by everyone.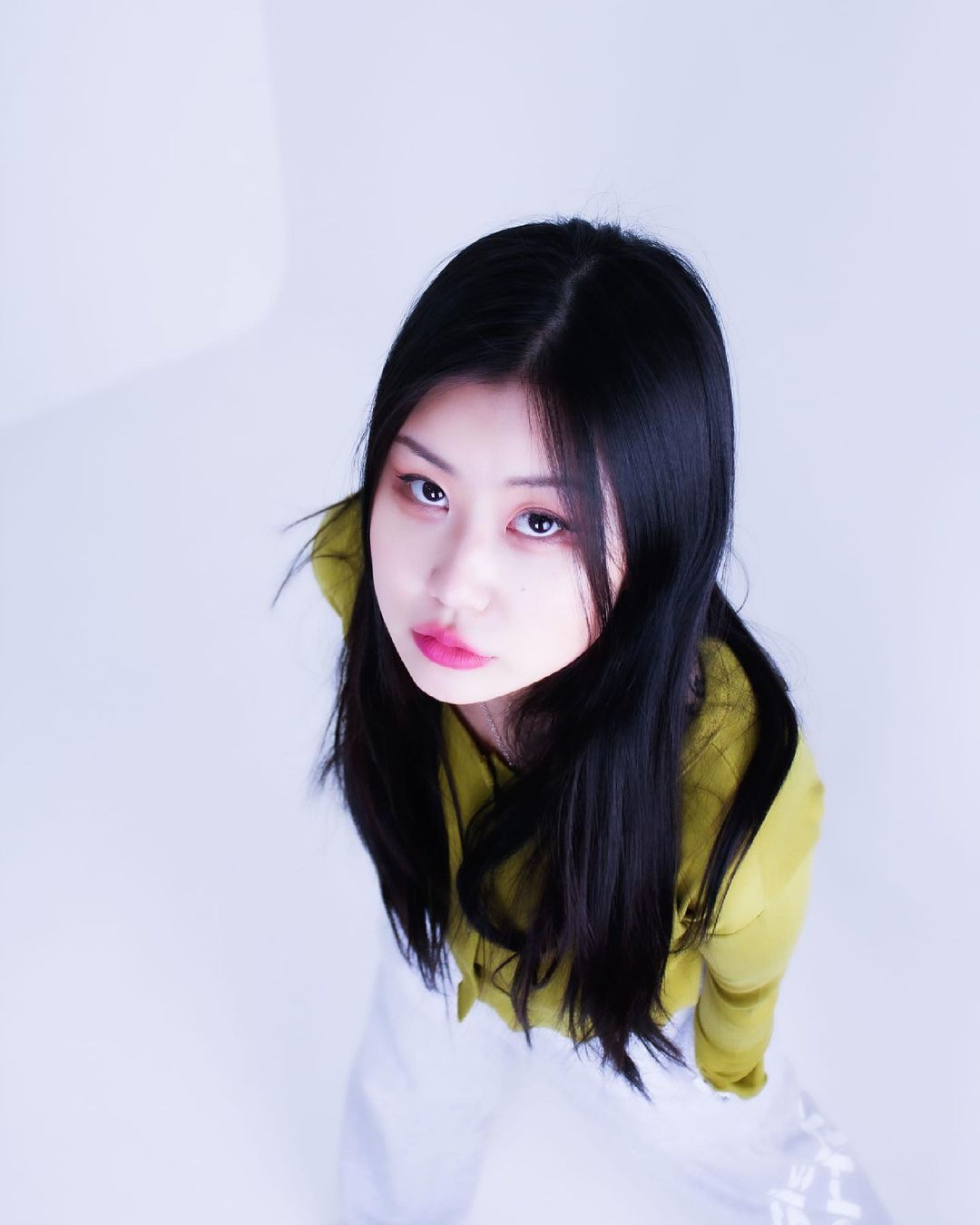 Claire Hau is a member of the crew ROM (Rest On Memory) along with SIM2 (probably one of the most active producers of the Korean Urban Scene), Austn, Owler, Holmsted, and Dongchan. 
She made her first appearance in 2019 with the track 갬성드링크프로젝트 1SHOT. She was known as Hauzee at that time, she actually changed for Claire Hau in 2020. 
That same year the artist released her single Overdose featured by Tommy Strate. Overall, the rapper has a Trap/RnB style, but some of her songs are more on a Trap vibe while others are more RnB. 
So we can say it will make twice as many charmed people!  
To give an example of each, Bend Over from her EP Shmammered is more on the Rap side, while 5times from the same EP is more RnB. 
Therefore the artist is kinda doing a mix of both genres, giving her more artistic freedom. 
She can also go for more singing tracks with for instance hangover ? produced by SIM2 and available on her SoundCloud account.
Playlists by Underrated Korean Artists
Underrated Korean Artists' Social Networks